Check out this new 3 Bedroom Semi-Attched property that I just posted on my Web site. It is at 117 Thornycroft Ave. in Staten Island. This 3 Bedroom Semi-Attched property has 3 bedrooms and 2 baths. Low cost 3 Bedroom Semi-Attached home in Eltingville Staten Island, Easy Access to transportation, low taxes, and a great value. The home sits on a Tree lined street with predominantly larger detached homes, plenty of off street parking and has its own 2 car driveway. Harwood floors and full finished basement are great additions to this home. If you™re looking for a home where value is combined with location this home is worth a close look.
Posted by alicciardello under Bay Terrace, Co-ops, condos, For Buyers, For Realty Professionals, For Sellers, NY, Photos, Prices, Realty Talk, Regional News
If you visited before you know I I usually run just about a quarter year™s worth of sales in a particular neighborhood. Now after a bit of a hiatus from the area, at least sales report wise, I™ve once again arrived in Bay Terrace, on Staten Island™s South Shore. Being geographically small, especially being wedged between the larger towns of Oakwood to the east and Great Kills to the west,the name Bay Terrace is a head scratch for visitors to New York City™s outermost borough.   I was always amused, by the name of Buffalo Street. it just seems so silly to have a street named buffalo on an Island that hasn™t had any such animal make its home here, at least in written history. However, who knows, maybe I™m wrong. If I am wrong, please feel free to interject.
Oddly enough Bay Terrace™s side streets are abruptly cut off from he mid-island. If you look at a map it™s even more apparent. Why?…Once upon a time the land was preserved for the formation of the once proposed Willowbrook Parkway extension (which has since been renamed the Martin Luther King Expressway). Instead of the Parkway which was proposed by New York City™s Master Planner Robert Moses back in the 1930™s, it now serves as a park belt known as the Amundsen Trailway. The trail runs south to north, dissecting Bay Terrace and Oakwood right through High Rock, LaTourette and into Willowbrook. While the trail is considered parkland, the proposed parkway still hasn™t been officially de-mapped.The issue of de-mapping the proposed parkway has been a hotly contested issue for years.
 Its latest round was back in 2004 with the proposed widening of certain roads in the Richmondtown/New Dorp Heights, starting with the widening of Rockland Avenue. Other proposals were related to the extension including the realignment of Snake Hill road, the widening of Richmond Road and a circular interchange where these two streets met. Basically, these were modified proposals, not proposed highways. However, with New York City holding rights of way along these stretches of roadway and adjacent land, they figured to make traffic modification and improvements based on the highways mapped sections. The reason: modifying roadways wouldn™t require as much legal rankling if the highway rights of way didn™t™ exist. Community opposition has knocked any street widening proposal back to yesteryear, although, like I stated earlier, they still remain on the books. (Below) © Photo of entryway in   The Woodlands Condo Complex.
Oddly enough Bay Terrace is home to one of the only true mid-rise condo developments on Staten Island™s South Shore. The condominium complex is known as œthe Woodlands is nestled within wooded section at 3461 and 3465 Amboy Road in Bay Terrace. The approximately 92,000 square foot development sits camouflaged behind many 100+
year old trees, making its existence obscure in a neighborhood that is predominantly low rise housing stock.
Below is a rundown of year to date home sales in Bay Terrace as recorded and published publicly by the New York City Department of Finance. Homes listed in this report may or may not represent those listed and sold by licensed real estate agents or brokers. Homes listed with a sale price of N/A are those that transferred on the closing date but without money considerations. You can find actively listed homes, condos and co-ops in Bay Terrace or find recent home sales by following the corresponding links.
Address / Square Footage / Year Built / Sale Price / Closing Date
458 O'GORMAN AVENUE 10308 / 2,243 / 1995 / $475,000 / 6/14/2010
34 CHESTERTON AVENUE 10306 3,200 / 1960 / $555,000 / 6/11/2010
29 HOPKINS AVENUE 10306 / 1,040 / 1960 / N/A/ 6/10/2010
64 AINSWORTH AVENUE 10308 / 1,176 / 1975 / N/A/ 5/10/2010
18 HOOPER AVENUE 10306 / 1,140 / 1970 / N/A/ 5/7/2010
8 SHERIDAN COURT 10306 / 1,728 / 1950 / $499,900 / 4/30/2010
39 KEEGANS LANE   10308 / 1,527 / 1960 / $510,000 / 4/23/2010 (more…)
I know in the past, how and what a reverse mortgage is and does has been somewhat shrouded in mystery.   However, in recent years the reverse mortgage program has emerged as a useful tool for homeowners over age 62 to tap into the equity in their home. Let™s take a closer look at the benefits of a reverse mortgage¦
The Home Equity Conversion Mortgage or more commonly known as the œreverse mortgage is available to borrowers over the age of 62 who outright own their property or have a small remaining mortgage balance.   The borrower must also occupy the property as their primary residence and not be delinquent in any federal debt.   Lastly, the borrower must participate in an HECM counseling session which explains the program in detail.   In terms of financial requirements for a borrower, there are no income or credit qualifications and closing costs can be financed into the mortgage.   Eligible properties include: single families or 1 to 4 unit homes with one unit occupied by the borrower, HUD approved condos and manufactured homes that meet FHA requirements.
Once you have met these requirements, you can then proceed with the program and borrow equity against your home.   The amount of equity allowed depends on age, appraised value of your home and of course current interest rates.
The FHA HECM mortgage limit is $625,000.Once you are in a reverse mortgage program, the lender actually makes payments to you based on the amount of equity taken out against the house. There are several payment options:
.
Tenure: monthly payments for as long as the borrower resides in the home
Term:    monthly payments for a fixed amount of months
Line of Credit: you choose payments when necessary until line of credit is exhausted
Modified Tenure: a combo or term and tenure for as long as you remain in the home
Modified Term:  combo of tenure and term for a fixed term
If a borrower dies or sells the home, the lender is paid by the proceeds of the sale.   Any remaining balance can be dispensed among heirs.   If the home does not meet the loan value at the time of the sale, the FHA will pay the lender the difference.   Unlike a traditional home equity line of credit, HECM is backed the federal government as an FHA loan.
The fees involved in a reverse mortgage are fairly cut and dry; a lender can charge a fee of up to $25,000 if the appraisal value of your house is less than $125,000.   For homes above $125,000 a lender will be able to charge a 2% fee for the first $200,000 plus an additional 1% over $200,000.   However, all fees are capped at $6,000 which of course protects the borrower from exorbitant fees.   These fees are in addition to typical closing costs such as title, appraisal, mortgage tax etc.   As an FHA loan, the borrower will be charged an UMIP (upfront mortgage insurance premium) of 2% and a monthly MIP (mortgage insurance premium) of .05% of the loan amount.
The home loan amount must be paid in full if the borrower dies or chooses to sell their home or if:
¢  The borrower fails to pay property tax/home insurance
¢  The borrower fails to live in the home for 12 consecutive months
¢  The borrower fails to make repairs and the home deteriorates
As always I hope this information helps and please do not hesitate to call me if you are interested or know someone who is interested in more information about an HECM.
Experience a home that few can compare.   Listed at Just $399,900 this home draws few if any parallels in its price segment. (Call 718-924-4856 for Details)
When it comes to detail, the little things make a huge impact on the appeal of a home. This home seems to capture traditional home appeal, all while being practically new.   However, a closer look at the details of this home will reveal an aura of charm that say™s, there™s something very different about this home. But why bore you with the words to describe it, when I can show you just what I™m talking about.
 
Modern Bathroom?… Yes it is. Porcelain knobs and ornate tiled bathrooms where staples in home's dated nearly a century ago. That yesteryear
charm, in modern form, once again make a statement in the homes main bathroom located on the second floor.
A rebuilt spiraling wood staircase makes it way from the full sized attic which features a full sized bedroom, sky lit den, bathroom and walk out porch 2 stories down to the homes main level.
Speaking of the porch, here is the view looking southeast. (more…)
Check out this new 2 Family Home property that I just posted on my Web site. It is at 41 Wilson Ave in Staten Island. This 2 Family Home property has 6 bedrooms and 2 baths. Looking for a home with income potential, plenty of living space, and room to roam about a 6 thousand plus square foot lot, 41 Wilson offer what few homes can offer. .
PMI or Private Mortgage Insurance is typically paid by a borrower if their down payment is less than 20%.   I have been asked many times by borrowers, why do we have to pay this?   And in short, a borrower must pay PMI for the protection of the lender.   PMI is structured between a lender and an insurance company which becomes a guarantor of the loan and the lender becomes the beneficiary of the insurance monies if the borrower defaults on the loan.   It™s basically an insurance policy on each loan under the 20% loan to value ratio for the lender to defer debt if the loan defaults.
Typically, the borrower pays an annual premium in the first year of the loan and monthly payments based on a percentage of the loan and the down payment.   On a conventional loan monthly insurance premiums will stop automatically when the value of the property reaches between 78% or 80% from the time of purchase.   Typically, the monthly PMI adds about .7% to the loan amount each month.
Also, a borrower must keep in mind that they need to obtain separate approvals for both the loan and PMI.   In other words, the borrower is approved individually by the PMI company not in conjunction with the lender.   As a result, there could be a situation where the borrower is approved for the loan but not for the PMI.
In an FHA loan the PMI is built into the loan and its called just MI (mortgage insurance) there is only one approval process for the borrower.   The borrower pays a onetime upfront mortgage insurance premium which is currently 2.25% of the loan amount and depending on their down payment and term they could be paying anywhere from .55% a month down to .25% a month.   The only time FHA loans do not require MI is on a 15 Year loan with over 10% down payment.
 
Hope this helps answer some questions¦if not call me at SI MORTGAGE GROUP at 718-689-2541.   Jennifer Rahner, Loan Officer, NMLS # 191672
After the Homebuyer tax credit Staten Island home sales slide in July. Are the numbers an anomaly of a tax credit hangover, or is  it a  more systemic problem with the real market market?
Over the past several years analyzing real estate data has become somewhat of passion of mine. Considering what I have seen over that time, one observation seems to be readily apparent, and that is, there is little definition  in identifying  any specific sustained market trend. We roller coaster around quite a bit month to month, but one things evident both tax credits the one in late 2009, and the most recent one set to expire in September worked to a large degree.
The problem is the basic market fundamentals after the expiration both homebuyer tax credits seem to be rather weak. Why I say that is, the home sale numbers between June and July are considerably disproportionate as far stats show over the last several years. There was no easing in the numbers, just a rather handsome decline. If I were to sit back and interpret them, the tax credit was more or less the primary reason buyers bought, overall, that™s a fundamental problem. Basically, the numbers show more evidence the homebuyer pool is increasingly limited. The question is, have homebuyers which merely would have waited several   additional months to purchase a home moved up the decision to purchase in order to take an advantage of the Tax Credit? Moving forward It's a key fundamental on the demand side that needs watching. While a fall off in home sales was widely expected, but to the degree it has dropped off has to be disconcerting. What remains to be seen is if the real estate market bounces back after a sluggish early summer. That™s something you can see right here in the next few months.
 
By the numbers*; there were 163 home sales in July, which is about a 63% decline in the sales of one and two family homes including condo™s and co-ops month over month, and a 43% decline from last July™s sales total of 283 . The median home sale price for the month was $380,000 a five thousand dollar decline over June, when the median home sale price on Staten Island stood at $385,000. However, it™s nine thousand dollars above last July™s (2009) median home sale price of $371,000.
It took a longer time to sell a home on Staten Island in July. Home sales that took place on Staten Island in July took a 163 average days on the market before selling. That™s a 33 day increase over last month™s sales. Again, was this month a statistical anomaly or something more¦ I™ll be watching.
* Sales  information is  courtesy of SIBOR MLS sold  data.
Are you looking into buying a semi-attached home; an informed buyer will know that more often than not you get more bang for your buck!   When comparing dollar for dollar on square footage of a home, a detached home will come with a price tag that makes you pay for the simple reason that it is detached.   Whereas, that same price tag and sometimes even less will buy you more home square footage in a semi-attached. This is even more so the case in this extra wide semi-attached new listing at 108 Lewiston Street. Its location also makes it attractive for those looking to enjoy nature retreats at nearby High Rock Park, as well as a round of golf at nearby LaTourette golf course.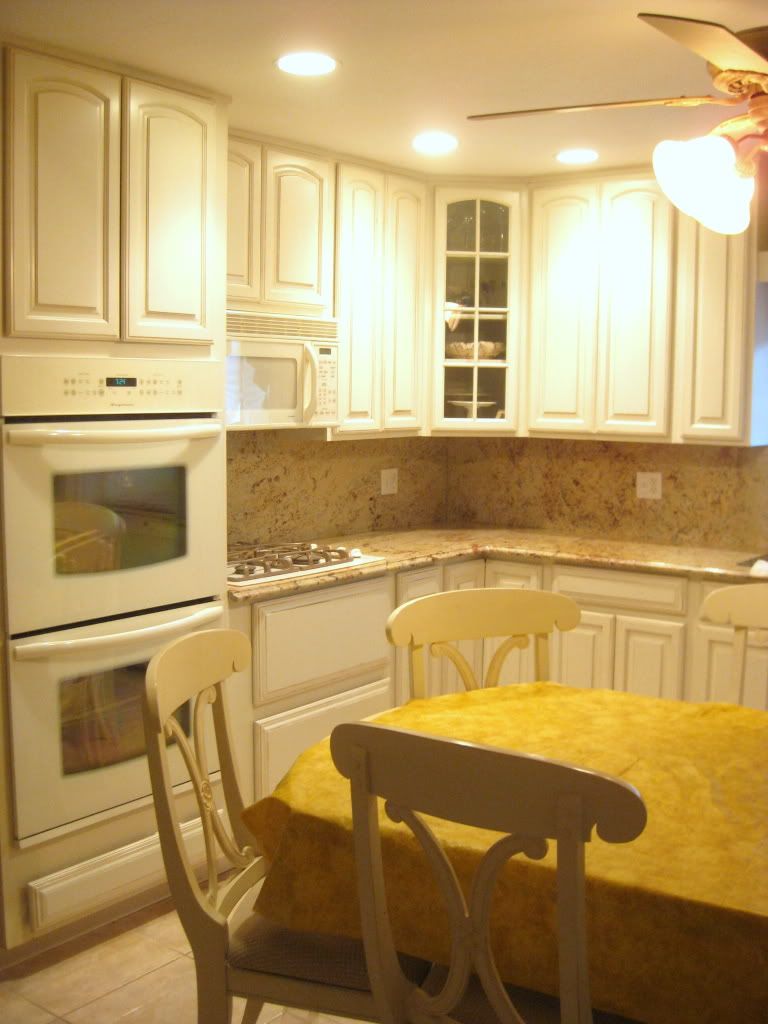 This 17 foot wide semi-attached home, with a total of 2,092 interior square footage is our latest listing located in Heartland Village.   For those of you who don't know, Heartland Village is located in the mid-island section of Staten Island, in close proximity to the Staten Island Mall, and a host of shopping venues. As far as the commuting is concerned, the home sits about 75 yards from express bus service to Manhattan on Travis Avenue. As I have stated in previous sales reports, Heartland Village appears to be an area of Staten Island where prices have remained relatively stable. One of the key reasons is that home prices in this area have met the fundamental income demographics of Staten Island home buyers.   In simple terms, this home offers more bang for your buck!
In addition to a great area and  lots of interior square footage, this home offers what few homes can offer.   With four floors of living space, this three bedroom, three baths home offers a full finished basement. Along with the home's garage, lets not forget to mention considerable additional living space for Mom featuring a kitchen and a 3/4 bath, which is street level.
.
The well-lit and airy second floor features a spacious living room, which is combined with an elegant dining room and a half bath.   Furthermore, on the second floor is one of the stand out features of this home, a recently upgraded spacious eat-in kitchen with high-end cabinetry along with granite countertops.   Glass sliding doors lead to an enclosed screened in porch overlooking the beautifully maintained backyard that was completely redone with pavers. As if that weren't enough, the backyard also hosts an amazing in-ground pool!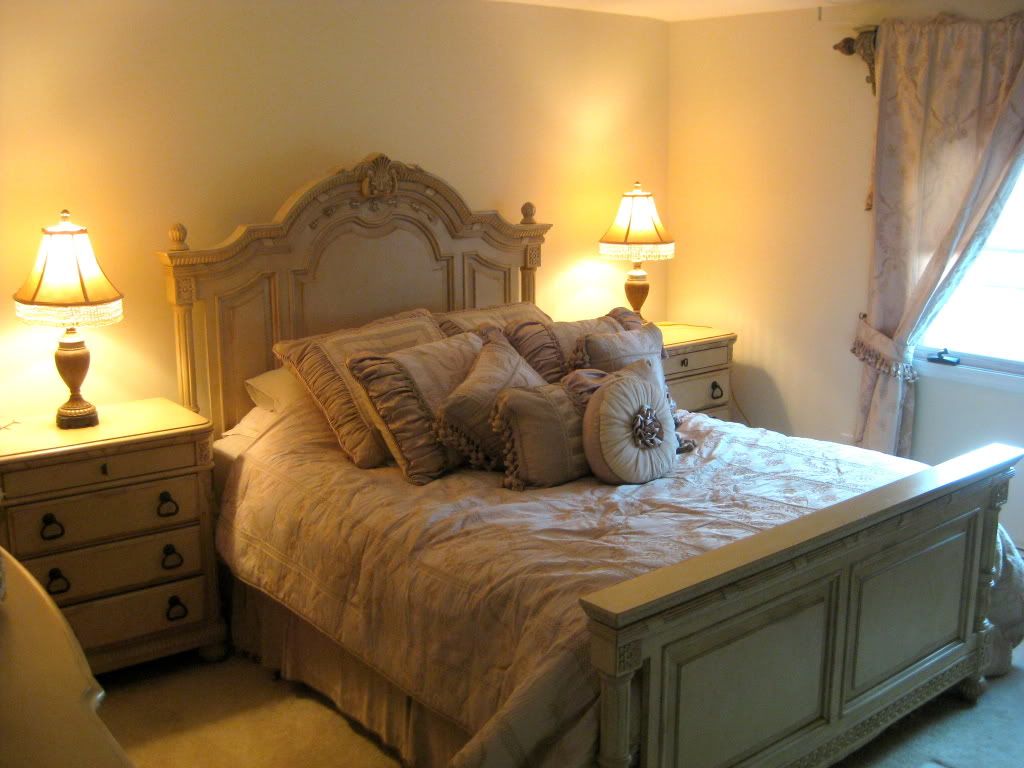 With 3 spacious bedrooms and even a four piece bath on the third floor this home offers many other upgrades as well makeing life a bit  easier on the wallet. New windows, a new heating system and even a brand new 2 zoned central air system not only make this home energy efficient but alleviates the financial burden of long term maintenance. Not to mention, high end amenities like a high end kitchen which is estimated at over $30,000 along with an in-ground pool,  and new pavers estimated at $35,000. Considering those 2 features alone the home  has a significant competitive advantage over competing homes.
 
Our new listing at 108 Lewiston Street priced at $499,000 meets the criteria and then some of a home that gives you more bang for your buck.   It™s a definite must see that should easily fall at the top that list of homes for sale you would want to consider! For more information or to request a showing, please contact Annmarie Triolo or Anthony Licciardello, Licensed Sales Associates, Robert DeFalco Realty @ 917-836-1594 or Email us at info@realestatesiny.com.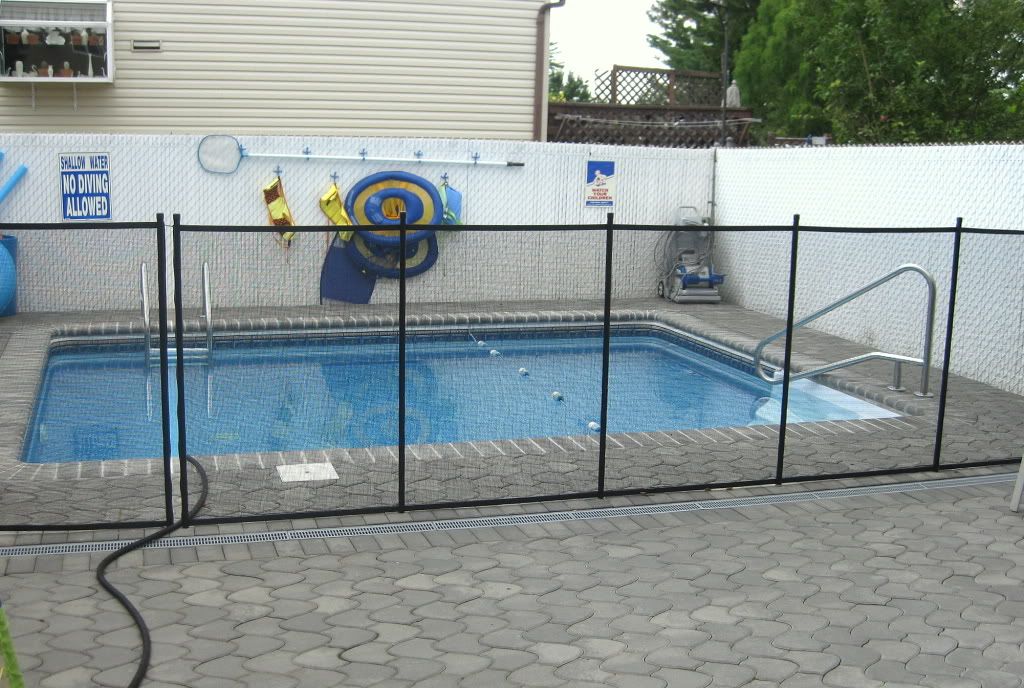 See More photos below…. (more…)