The headline above has already grabbed   the attention of a  50 million person megalopolis this week. This storm of the century, without dropping a flake has garnered  naming rights, and œsnowmageddon is it. A little dire, you have to say.
Is this blizzard just another dizzying media frenzy set to fizzle, who knows? However, always be on the side of caution and head warnings. It's been fun here in the media capital of the world, the storm has dominated every media outlet available. As a New Yorker, I know we all have been down this road before when they say we getting nothing snow wise, we get clobbered or vice-versa. The fellow on right is saying more than 6 to 12 inches, and I'm saying maybe more.
As œsnowmageddon gets underway what can we expect here on Staten Island. Well, as I look at my windo
w its flaking just a bit, which was beyond this morning's weather forecast already. Like all nor'easters past, the scenario that leaves 2 feet in Washington D.C. and Philly with just 5 inches in NYC has been predicted before. For instance…the 96′ Blizzard, which was predicted to do the same thing, leave the big city out with only a little bit  snow. My prediction…We're in for a bit more than they think, here in the Big Apple. Why? Because, history says snowy nor-easters doesn't leave New York that far out, and Boston maybe in on it before long. If I™m right I want in on Al Rokers morning slot, at least for a day. Happy shoveling… And most of all be safe.  
Richmondtown is no stranger to Staten Island luxury to high end real estate markets, and proof lies in the numbers. Making an appearance in this report, is the not so common million dollar home sale in today's real estate market, at least locally, . At the high water mark, as reported by the New York City Department of Finance back in October of last year, the sale of 4000+ square foot home on Natick St., settled up at $1,175,000. 511 Lighthouse Ave, came in nearly at a million dollars, with a closing day price tag of $997,885 back in August. Well, its clear the area had some nice sized home sales, even when the real estate market was a bit soft in the high end market. However, if you are considering this area of Staten Island, here is information on latest home listings in Richmondtown.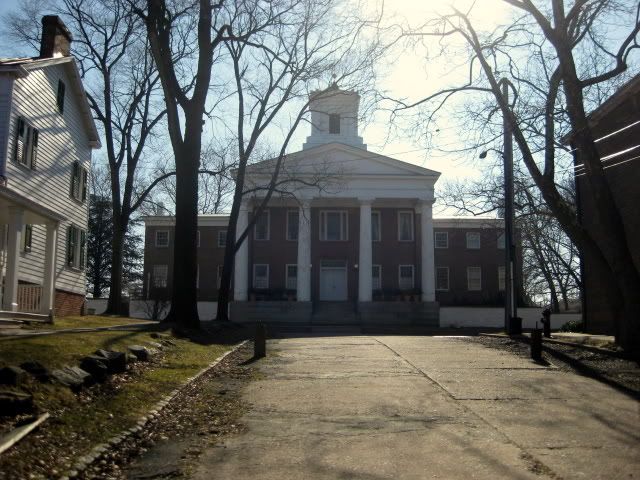 Below is a rundown of home and land sales in Richmondtown as reported by the New York City Department of Finance, where you can pay among many things, your parking tickets. Anyhow, as my usual disclaimer goes; homes listed in this report may or may not be those marketed and/or sold by licensed real estate agents or brokers. Homes listed with a price of N/A means the home transferred on the day of the sale without money considerations. Look here: for live real estate data on Staten Island.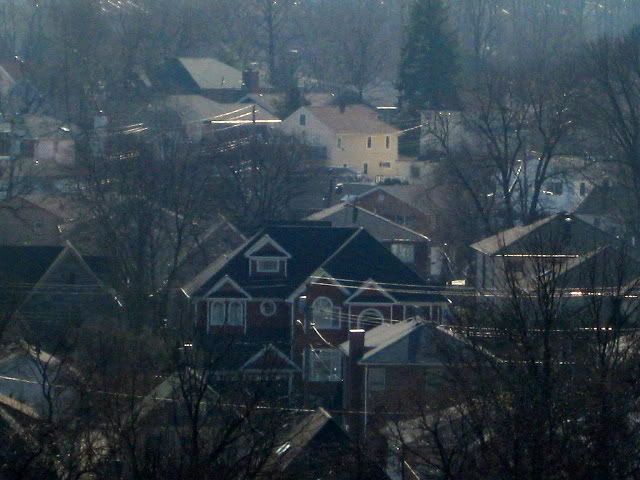 Address / Price / Closing Date
149 ARDSLEY STREET 10306/ N/A / 11/16/2009
81 CRANFORD COURT 10306 / $315,000 / 11/6/2009
9 BOYLE PLACE 10306 / $325,000 / 11/2/2009 (more…)
Yes, the home sales report headline now has œarea associated with it. If you haven't noticed already, some home and land sales being reported by the NYC Department of Finance sometimes fall outside of neighborhood boundaries, at least as most Staten Islander's know them. The Department of Finance classifies these sales as Dongan Hills, and that's where I'll leave it. I guess it's close enough.
( ©Pictured Below Right) Dongan Hills / Ocean Breeze wild turkeys take to the Street surrounding Staten Island University Hospital.
Dongan Hills is commonly known for its wild turkey runs, a
nd be rest assured the locals just love'em. Enough about the birds, let's just get down to some notable real estate sales in the area. Taking the high sale mark back on August 10th, 2009, was 58 Durgess St. (which is more like Old Town  than Dongan Hills), had a closing day settlement of 950,000,. Next up was a single family home, located at 23 Glendale,  which had a final sale price of $660,000. Below is a rundown of the rest of the real estate sales in the area.
If you're in the market for a home in the Dongan Hills area, you can follow my link to see all the real estate listings in the area. For real-time real estate data in Staten Island, you can visit our Market Snapshot feature.
Below is a rundown of the latest home and real estate sales in Dongan Hills, Staten Island as reported publicly by the New York City Department of Finance. The rolling listed homes and real estate transactions reported, may or may not be those marketed and sold by licensed real estate agents or brokers. To see  recent home sale data around an address you can see them here.
**Property type is listed on property other than one family homes.
** Property Type / Address /Price / Closing Date
66 WILSON STREET / $425,000/ 11/10/2009
TWO FAMILY HOMES /260 CROMWELL AVENUE $494,000  10/22/2009
184 ALTER AVENUE / $460,000 / 10/19/2009
18 SAVIN COURT / N/A / 10/15/2009
15 COOPER AVENUE / $315,000 / 9/30/2009
24 MINNA STREET   / N/A / 9/17/2009
396 NORTH RAILROAD AVENUE / $445,146 / 9/8/2009 (more…)
Sunday, January 31, 2010, between 1-3 P.M.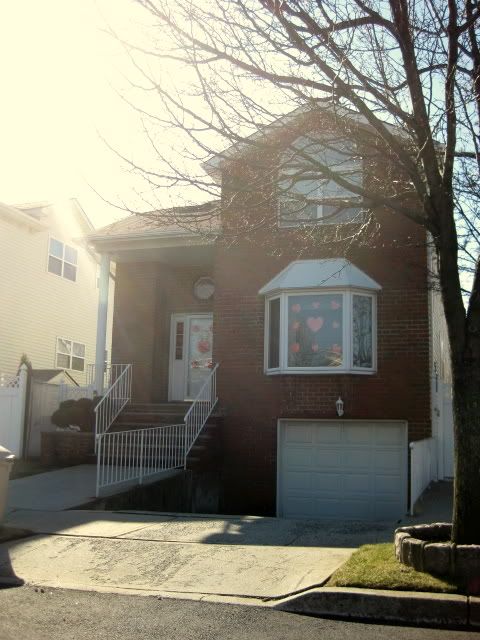 Price: $579,000
If you in the market for a newer two family home for sale in Tottenville,   located at 42 Lion St. is one home to put on the schedule. This side hall colonial™s home price stands in at only 579,000 making it one lowest comparably priced 2 family homes on the south shore, less than 10 years of age.
The home has great space, like oversized bedrooms and a true finished basement. Amenities include a newly installed kitchen with new granite countertops, lawn sprinkler system, and an above ground pool. The living room and dining room feature hardwood floors, and the master bedroom features its own ¾ bathroom.
Be sure to come by this weekend and see this home and the exceptional value it offers.
For more information you can contact me at 718-924-4856 or info@realestatesiny.com  .
Market Snapshot featured on RealEstateSINY.com puts you in the know with the latest Staten Island real estate market conditions. Advanced real-time real estate market data puts information in your hands faster than most any other source.
 
When it comes to selling a home, most homeowners want a firm grip on real estate market trends affecting their particular home. One of the most popular types of research done by homeowners comes from looking at what home sale prices are around their neighborhood. Then again there are data aggregate .com websites that don™t have the ability to track home sales in real-time. Sometimes the home sold data they use is months old. With real estate in today™s market, trends can and do develop more quickly than most realize. Well there is a solution out there if you live on Staten Island, it's Market Snapshot, and it™s featured on RealEstateSINY.com. If you are selling and you really want to be put in the know on real estate trends right in your neighborhood, there is no greater real-time real estate data source than market snapshot. Best is, its a free service.
 
What makes it such a great tool?   More stuff without the fluff, with much better accuracy to boot. Market Snapshot puts your neighborhoods real estate market conditions into focus.
Market Snapshot keeps necessary data in focus, without tons of random jargon getting in the way of the information you want to see. Basically, it only keeps the most recent sales and current listings in focus on the screen. Being that the data is aggregated directly through the MLS system, it™s far more accurate than many other sources. Sources of data on many other valuation dotcoms come primarily from public record and user generated input, which can lack quality control, consistency, and accuracy. Consequently, it may give you either inconsistent or dated data. The data on Market Snapshot is in real time, and gives unprecedented data consistency.
 
Actual Days on the market is displayed for both sold homes and active listings. The information remains consistent as you scroll in and out of the map page, giving you a birds eve view of the neighborhood.   Once inside you target view, you will get a full rundown of the current homes on the market and how long they were actually listed, not just when they were posted on a particular website. The information also has home sold data that lets you know many days on market it took a particular home to sell, or if you like how long the entire neighborhoods inventory of homes took to sell.
   
Trend graphs on Market Snapshot¦Real Estate market data gets real local in real-time.
A trending graph is important in anything financial, and real estate is no exception. Many folks will decide selling or buying a home on national real estate market trends, much of what is reported on by the news. However, local real estate market trends are much more indicative of the true real estate market conditions you will face in buying or selling. While local real estate data is much more difficult to find, Market Snapshot featured on RealEstateSINY.com you will have quick easy access to just such Staten Island based real estate information.
 
The snapshot only works with the most recent real estate data, which again, keeps things focused.
The real-time MLS aggregated data on Market Snapshot includes:
MLS listed homes ask to sell price by neighborhood.
How many days on the market before selling or how many says active listings are currently on the market?
All key stats are broken in to trend and bar graph, giving you a true picture of your neighborhoods real estate market conditions.
All data including photos, descriptions and specs of active and sold homes are geo-mapped, making it easy to see specific community details.
Comprehensive community demographic statistics and information.
Detailed school information and more.
If you could see a snapshot of the real estate market trend right in your neighborhood, you may be better prepared for what the near term real estate market may hold. Having a tool like real estate Market Snapshot working for you is just one of many benefits of working with Team RealEstateSINY.com @ Robert DeFalco Realty. Best of all, its free and easy to use.
May 19 and 20th, 2009
The U.S. Senate passes credit card reform bill, and President Obama signs what will be known as the Credit Card Accountability Responsibility and Disclosure Act of 2009, the following day.
Amidst huge of public bailout dollars being doled out, predatory lending practices in the credit card industry became the target of legislators and a public that had grown furious with the banking industry. The credit card industry's use of arbitrary interest rate increases, high fees, and default rates the scrape the boundaries of legality are now a target of the President. Among many provisions under the bill, credit card issuers will have to give significant notice of payments due, and cannot arbitrarily charge raise rates on credit card holders for host of reasons. Here is the full version of the bill. The law is set to take effect February 22 ,2010
May's Staten Island real estate market.
A total of 173 single and two family home units sold in May. While this number is still below 200 sales, it's now this third straight month of small volume gains. However, inventory still stands at over 18 months. For the specifics you can see my post on Staten Island's  real market conditions  that month .
June, 2009 …Positive news begins to take shape.
NAR National Association of Realtors announces existing home sales  were up 3 straight months nationwide.
Jun. 25, 2009
Cash for Clunkers bill is signed into law by President Barack Obama. The prog
ram gives rebates of $4500.00 to trade-ins in exchange for the purchase of a new more fuel efficient car. The program is widely considered a huge success, driving a huge spike in auto sales. (Photo Right: Toyota sits on the lot of dealership marked as Cash for Clunker.  Photo Source:  Christopher Ziemnowicz, Wikipedia.
Here is a chronology of the Cash for Clunkers bill.
Jun 30, 2009
Bernard Madoff is sentenced to 150 years in prison for operating a multi-billion-dollar Ponzi scheme.
June's Staten Island's real estate market.
The real estate market sees more positive news as it steps over the 200 unit sales mark. Our market and many others are being spurred by the first time home-buyer tax credit and historically low interest rates.   News about an improving Wall Street also helped build confidence the economy was getting a bit better. Here was the Staten Island market conditions report for June, 2009.
July, 2009
Truth in lending regulatory reform…
Today, I™m happy to announce that Team RealEstateSINY.com  has officially moved over to Robert DeFalco Realty.
Today, with the real estate market being one of the most challenging in years, it became abundantly clear Robert DeFalco Realty was heading in the same direction my team was heading, and that was up. Over the past 2 years my team, in spite of a deteriorating economic climate, my team  continued to increase business, doubling sales results from the prior year. Robert DeFalco Realty, in spite of market environment that would suggest otherwise, has seen outstanding success over that time as well. Proof of that lies within the statistics, as Robert DeFalco Realty continued to grow into what is now Staten Island™s top selling real estate company.
.
Upon joining, it was abundantly clear that I shared a common philosophy with Robert DeFalco and his company; success is built around a great corps of Realtors ®, a commitment to innovation, and extraordinary customer service. For many years now, that combination has delivered results for thousands of Staten Island residents whom needed the  real estate services of Robert DeFalco Realty. I can easily say, I™m prouder than ever to be part of that tradition of excellence.
Now, with the resources of Staten Island top selling real estate brokerage, my team and I are better equipped to deliver  unparalleled results for our customers. Our commitment to be at the top of our real estate market in both innovation and customer service makes Robert DeFalco Realty and Team RealEstateSINY.com one of the most innovative combinations locally. Moving forward I must say, this is truly an exciting time for my team and I, and most of all our customers. More than ever, finding the right Realtors ® and the right company makes all the difference in getting the results you need and expect in today's real estate market, and we stand ready to deliver. Team RealEsateSINY.com is now proudly at Robert DeFalco Realty.
.
Anthony Licciardello
Ann Marie Triolo
Licensed Sales Associates
Team RealEstateSINY.com
Robert Defalco Realty
March 2, 2009
AIG needs another $30 billion under TARP, sparking concern that bailout money is being placed in a vacuum.
March 9, 2009.
An astounding way-point has been reached in the recession, as Wall Street loses more than a decade™s worth of growth.
Source: Wilkipedia
To date, this day will mark the pinnacle of what will be Wall Street's worst day since the Great Depression. The losses were staggering, as the Dow Jones industrial average sits at an unprecedented 6,547 points, the lowest in 12 years. This marks a loss of more than an  entire decade™s worth of wealth.
 
March™s Staten Island Real Estate market.
Real estate market sees a bit of improvement, at least activity wise, as a sales of one and two family homes hits 190 units, which is up from the previous months 157 units. March™s median home sale price falls to $363,050, its lowest point in over four years. Interest rates hovered around 5% in the months prior and home buying activity was spurred by the new $8000 first time home-buyer tax credit.