Being from New York™s outermost borough big real estate deals tend fly under the radar. Well today let's shed a bit of light on what was a year that saw some big numbers cross the paper at the closing table, according to the New York City Department of Finance™s yearly release of home sales across New York City.   So, lets go take a look¦
The largest residential real estate transaction to place on Staten Island™s Todt Hill section. It shouldn™t come as a surprise either, as it™s long known as Staten Island™s luxury home community. 16 Flag Place closed back in October 2010 for a whopping 3.15 million dollars. Built in 1985, this home stands at over 7000 square feet, and sits on a sprawling 22,000 plus square foot lot¦So much for lean times in the real estate market.
 
Continuing on Todt Hill the next largest home sale took $2,825,000 to get the seller to part ways. Located at 120 Circle Road this 81 year old home had a living square footage of 4700 square feet. The land the home sits on stands in at over 53,000 square feet… Now folks,that™s some serious elbow room in New York City, even on its outermost borough.
 
In third place on the deal board dollar wise was 87 Circle Road, in Dongan Hills Colony. This is really only by default, as the City classified it Dongan Hills Colony on some imaginary border, but it™s really Todt Hil¦ hey it™s close. Anyhow, the 6700 square foot Circle Road home saw a closing day settlement of 2.4 million enter the books.
 
The next neighborhood on the list is a home taking 6th place, 20 Ciarcia Court in Princes Bay. However, on it took first place for the largest single family home square foot wise in this report. The home has whopping 8,610 square feet of living space.
 
In 2010 Todt Hill saw 11 of the top 15 home sale on Staten Island. Surprisingly, Southeast Annandale, did not have a home sale crack the top 20 of Staten Island™s top residential sales. In the 21st position was the sale of 465 Holdridge Ave. a nearly 5200 square foot home   that settled up 1.21 million. Well there you have the top residential sales on Staten Island.
 
Below is a rundown of all the top residential sales on Staten Island. All homes listed in this report were derived from property sold data issued by the New York City Department of Finance. Any property listed in this report may or may not be those marketed and sold by licensed real estate brokers and/or their associated agents and brokers.
 
Tomorrow, we'll take a look at some of the other real estate deals that set the high water mark on Staten Island.
Neighborhood / Address / Square Footage / Year Built/ Sale Price / Closing Date
TODT HILL / 16 FLAGG COURT 10304 / 7,019 / 1985 / $3,150,000 / 10/27/2010
TODT HILL / 120 CIRCLE ROAD 10304 / 4,752 / 1920 / $2,825,000 / 6/24/2010
DONGAN HILLS-COLONY   / 87 CIRCLE ROAD 10304 / 6,700 / 1996 / $2,400,000 / 9/17/2010
TODT HILL / 434 WOODDALE AVENUE 10301 / 6,300 / 1960 / $1,825,000 / 4/15/2010 (more…)
Located in New Springville, the mid-island section of Staten Island is where you will find our latest listing at 37 Edward Court.   Situated on a private dead end block, this single-family home, priced at $299,900 is perfect for a first-time home buyer or anyone looking forward to downsizing, making life a bit simpler.   With a low-maintenance fee of $35.00 a month, this home becomes affordable for any budget.
Oversized in width, this 20 x 40 townhouse allows for 1,600 square feet of living space and even features a terrace above the one-car garage and overlooks the gated front yard.   Upon entering the home, there is the convenience of a cozy, nicely tiled family room.   Continuing up the stairs to the main floor, you will find a large living room which allows plenty of room for entertaining, a galley kitchen with updated cabinetry, dining area and a half bath.   The dining area boasts tile flooring and glass sliding doors to the terrace, giving this area an abundance of natural light and warm appeal.   The third floor of this town home is where you'll find the serenity of two large bedrooms, the master bathroom and plenty of storage space.
For those of you unfamiliar with the New Springville area, it is home to the Latourette Golf Course, the Staten Island Mall and the College of Staten Island to name a few.   So whether you are an avid golfer, want to take a course, or just feel like shopping in the many fine stores that Staten Island has to offer, then our latest listing at 37 Edward Court is in the perfect spot and yet still allows you the peacefulness of a limited traffic location.   For more information, or if you are interested in viewing this home, please contact Dorene Marino of RealEstateSINY.com at (646) 270-0112.
Village Greens in Arden Heights, Staten Island is a community  where the benefits of living in often go unnoticed by many home seekers.
With today™s economy the way it is, families today are often looking for ways of tightening their belts and cutting down expenses.   I think that you would agree that a full family vacation is often considered a luxury today and more often than not becomes the first expense put on the chopping block.
 
What if I told you I could offer you a family vacation for a mere 50 dollars a month?   It would probably raise an eyebrow. Even further, what if I told you that same $50 a month family vacation would last all summer long? Well then, just to prove my point let me take you for a stroll down the Village Greens located on the South Shore of Staten Island.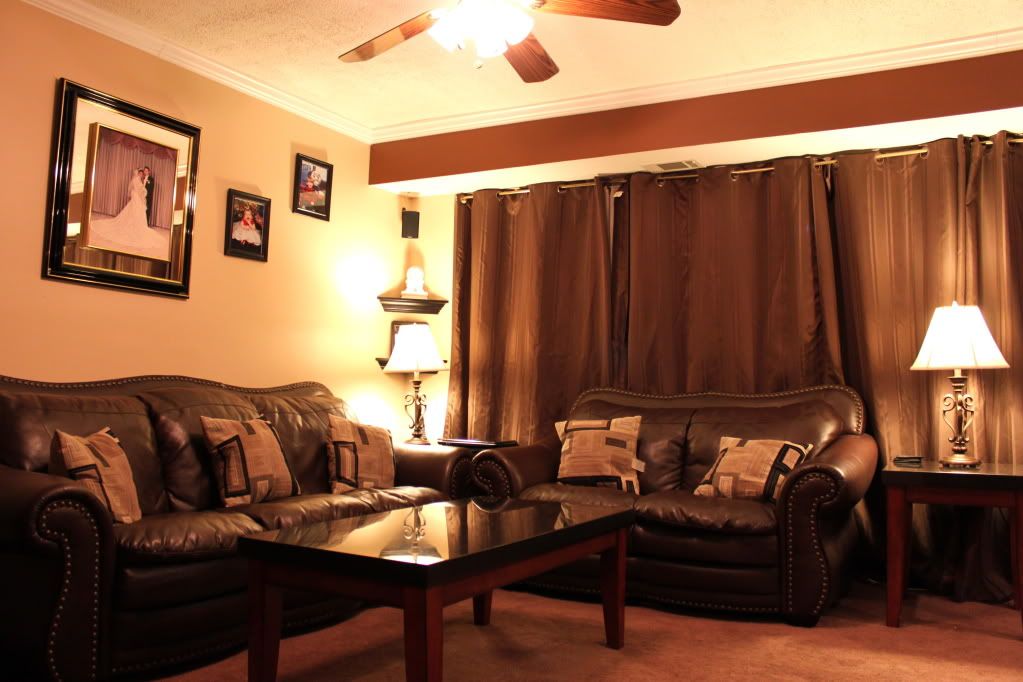 With the charm of the New England villages in mind, award-winning architect, Norman Jaffe™s design of Village Greens went underway in 1971. Taking the last virgin territory left in New York City, the idea was to build four individual neighborhoods whose uniqueness has never been seen in New York.   The communities were built around a 10 acre private park which would include picnic areas, swimming pools, tennis courts, baseball diamonds, basketball courts, and children™s play areas but would also keep the beauty of trees, green grass and shaded walks. The construction of P.S.  4 was also included in the configuration, which now allows the children of Village Greens to conveniently walk to school without ever having to cross a busy street.   The residents of the town are offered the convenience of a shopping center, also adjacent to  Village Greens. On the recreation side, this home sits just down the road from the South Shore Golf Course and there are boating facilities and beaches just minutes away as well.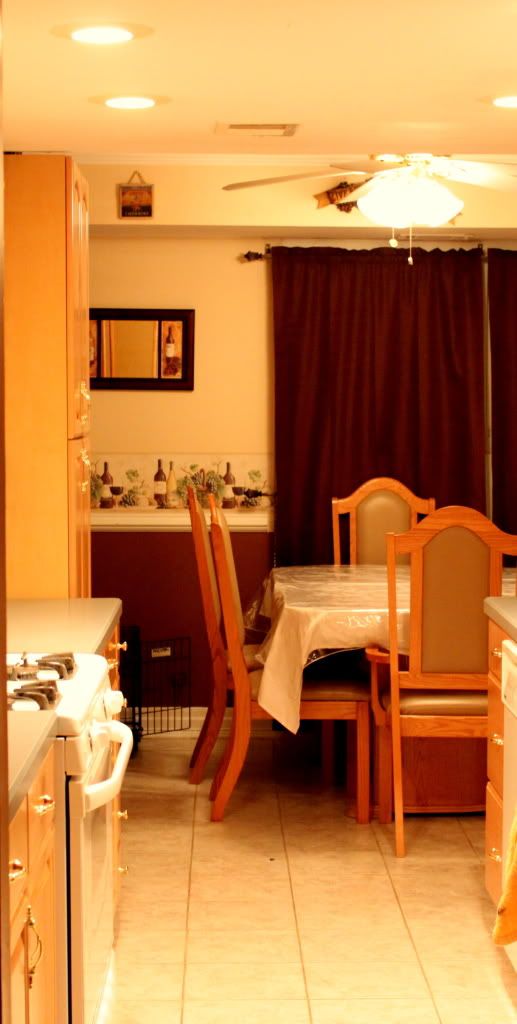 Remember the word œstay-cation I coined a few months back?   Living within the unique community of the Village Greens epitomizes this phrase.   Summers in the Village Greens are kicked off during Memorial Day weekend with their yearly Village Green Day, which is a day filled with rides, cotton candy, snow-cones and even a petting zoo, just to name a few of the day™s activities. The summer continues with lots of family activities such as Bingo nights, late night swims and movie night, even kids™ pool parties complete with a DJ.   Moms and Dads even get some time of their own with a once a month adult pool party night.   The community currently has swim teams and diving teams that compete and have won awards against other teams across the island.   This year the community is looking forward to adding basketball and handball tournaments to their list of things to do that can be found in the Village Green™s news magazine printed every other month.   As if all of these activities weren™t enough, the rest of your summer days can be spent having picnics or being lazy around the community pool which mind you also has its own concession stand that will flip the burgers for you.
Doesn™t this sound like the perfect family-friendly place to live?   Your next question might be, how do I get my hands on a house in this community?   Well lucky for you that you™re reading this posting, because our latest listing at 101 Hampton Green is located right there inside of the wonderful, award-winning Village Greens.   This 4 bedroom, 1.5 bath, one family home boasts 1,562 square feet of living space and 1,760 square feet of property.   With an open and airy layout, the first floor hosts the attached garage, a half bath with Laundry space, galley kitchen, formal dining room and living room.   The living room in this home is oversized to say the least and has a wall of windows and glass sliding doors making it a sunny and welcoming space.   The glass sliders lead to a low maintenance backyard with PVC fencing, a private above-ground pool and even an additional entrance to Nedra Lane where there is plenty of extra parking for any of your guests.
The second floor hosts four nice-sized bedrooms and a full bath that can also be accessed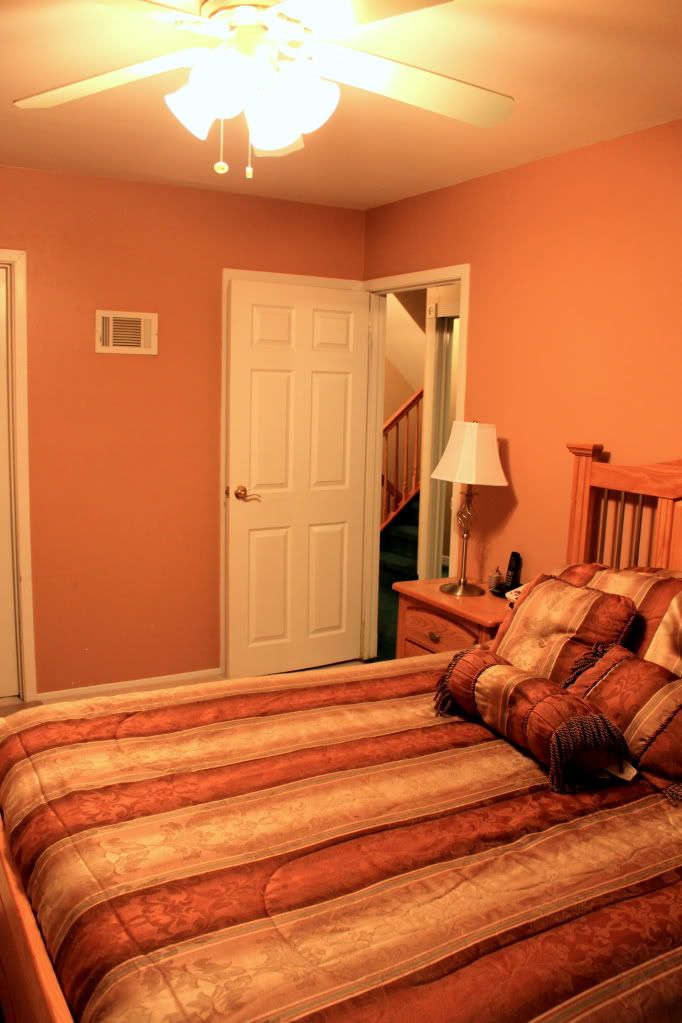 from the master bedroom.   There is never a shortage of closet space in this home, with large closets in the hall and closets in every bedroom, including a walk-in closet in not only the master bedroom but also in one of the other bedrooms as well. Big house right?   We™re not done yet.   Let me take you up to the third floor where there is a fully finished loft space with two skylights and is perfect for a family room or playroom for the kids.   Priced at $389,000 this home has had upgrades in the last 6 years which include a furnace, new kitchen, crown molding, and surround sound just to name a few.
The Village Greens Resident™s Association says, œOne of the nicest things about living in the Village Greens will be the feeling of belonging.   It has been said to be the best planned family development built in New York since the brownstones were built around a hundred years ago.   If you would like more information and would like a chance to view this home at 101 Hampton Green, please don™t hesitate to call Annmarie Triolo at 917-836-1594.
Once again, the real estate market here shows little if any movement positive or negative. It continues to move around the 200 sales mark give or take a couple dozen home sales either way. Over the last 2 years, except for some months where incentive based buying took place, its par for the course. January™s home sales dipped to 173 sales of one and two family homes, this includes condo and co-ops. After a December that showed 228 home sales, this was a bit of a disappointment, but if the numbers were adjusted seasonally it™s to be expected to a certain degree.
 
One of the more interesting points I need to make is the amount of available homes for sale on Staten Island continues to shrink. Customarily, January is a month that has the fewest homes available on the market, as many listing contracts expire. Slowly, a good percentage homes begin to make their way back on the market as we move into spring.
However, at 2546 actively listed homes on the market in January, it™s the lowest since 2004. As far as the other real estate data for the month, much of it remains static from the year to date averages.
 
There are some correlations with the home sales numbers that can be drawn. There is little doubt low interest rates in the fall of 2010, which dipped to an amazing territory, under 4.5%. The question is does low interest rates effect home buying decisions?.. And was this past December™s home sale numbers on Staten Island reflective of that fact? History suggests. According to some experts, that interest rates don™t actually affect home purchase decisions or home values for that matter. A Business week article highlights the history.   In today™s real estate market, more than not, people who are entering the market seem to want or at least have the appearance of a distinct edge financially in making the decision to purchase a home.   While my observations are unscientific, working hand in hand with the public, the prevailing mortgage interest rate is a weighted factor. That is something that echoed loudly in my conversations with clients, with both buying and selling a home. My observation is interest rates are impacting home sales to a larger degree.
 
For a detailed market analysis of a home, or you plan to sell or are contemplating selling. You can contact me at RealEstateSINY.com by calling 718-668-0423 or emailing info@realestatesiny.com.  
What seemed like a rather innocuous winter  storm 12 hours ago, now becomes a serious icing threat. One that at this moment seems make a simple Staten Island  street scape look like an  ice sculpture. In a rather surreal scene, snow mountains, trees, cars, power lines and streets look like a freshly glazed donut…at least around my neck of the woods. However, the ice threat is quite a  serious one. I would not venture to take a car anywhere right now as area  streets look like a skating rink. The National Weather Service in New York has issued an ice storm warning, with a threat of falling power lines,power outages, and extremely hazardous travel and  I'll add just add walking to one of the travel hazards.
 
For those venturing into Manhattan, falling ice from buildings will be a serious concern walking the streets, one that shouldn™t be taken lightly. Con Edison publishes an online interactive power outage map, here is the link http://apps.coned.com/weboutageinfo/stormcenter/default.aspx
Below in the Weather Warning (Ice Storm Warning) report from the National Weather Service. It™s quite an icy scene out in New York City™s outermost borough, so please be careful venturing out this morning, and that includes simple walking.
***ICE STORM WARNING IN EFFECT UNTIL 9 AM EST THIS MORNING***
THE NATIONAL WEATHER SERVICE IN UPTON HAS ISSUED AN ICE STORM
WARNING…WHICH IS IN EFFECT UNTIL 9 AM EST THIS MORNING. THE
FREEZING RAIN ADVISORY IS NO LONGER IN EFFECT.
* LOCATIONS…NEW YORK CITY…COASTAL PORTIONS OF NORTHEAST NEW
  JERSEY…AND LONG ISLAND.
* HAZARDS…FREEZING RAIN AND SLEET.
* ACCUMULATIONS…BETWEEN 1/2 AND 3/4 INCH OF ICE ACCUMULATION BY
  MID MORNING.
* TIMING…MODERATE FREEZING RAIN MIXED WITH SLEET WILL CONTINUE
  THROUGH EARLY THIS MORNING.
* TEMPERATURES…TEMPERATURES SLOWLY CLIMBING THROUGH THE UPPER
  20S TO AROUND FREEZING THROUGH DAYBREAK.
* IMPACTS…TRAVEL WILL BE EXTREMELY DANGEROUS THROUGH EARLY THIS
  MORNING…WITH UNTREATED ROADWAYS BECOMING A SHEET OF ICE. THESE
  TYPE OF ICE ACCUMULATIONS WILL KNOCK DOWN TREE LIMBS AND POWER
  LINES.
PRECAUTIONARY/PREPAREDNESS ACTIONS…
AN ICE STORM WARNING MEANS SEVERE WINTER WEATHER CONDITIONS ARE
EXPECTED OR OCCURRING. SIGNIFICANT AMOUNTS OF ICE ACCUMULATIONS
WILL MAKE TRAVEL DANGEROUS OR IMPOSSIBLE. TRAVEL IS STRONGLY
DISCOURAGED. COMMERCE WILL LIKELY BE SEVERELY IMPACTED. IF YOU
MUST TRAVEL…KEEP AN EXTRA FLASHLIGHT…FOOD…AND WATER IN YOUR
VEHICLE IN CASE OF AN EMERGENCY. ICE ACCUMULATIONS AND WINDS WILL
LIKELY LEAD TO SNAPPED POWER LINES AND FALLING TREE BRANCHES THAT
ADD TO THE DANGER.
City life on Staten Island for a great price, well that™s what our latest RealEstateSINY.com listing on 50 Fort Place offers its next homeowner.
 
Located just a short walking distance to the St. George Ferry Terminal, this co-op is a commuters dream comes true. That also means you will have free access to ferry which runs 24 hours a day, 7 days a week, 365 days a year, oh I almost forgot to mention it™s free. Could you imagine, that in New York City, walk down the street and a 25 minute ferry ride into Manhattan will cost you nothing.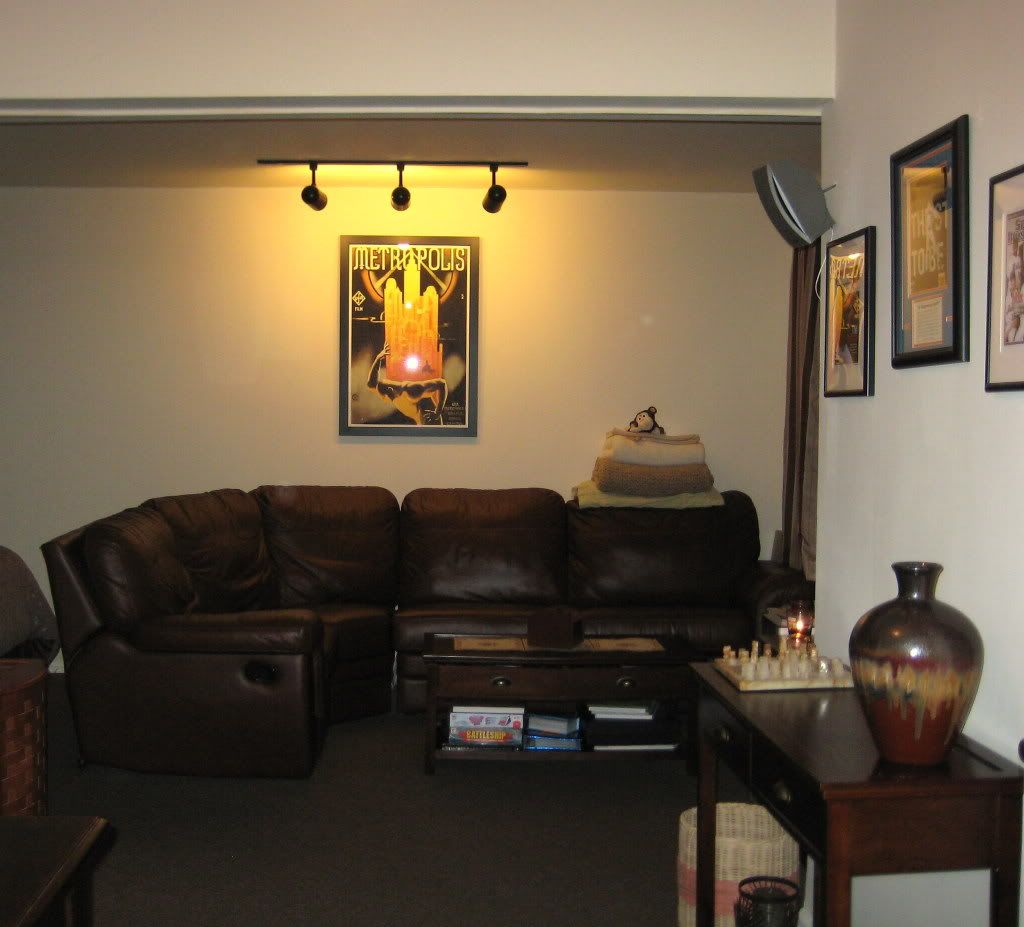 Compare that expense with an express bus ride or train trip to work.
 
Just a Few short blocks away from burgeoning cosmopolitan area including Richmond County Ballpark which hosts the Staten Island Yankees and the newly restored St. George Theater that regularly hosts shows and concerts including shows from Boyz II Men, Liza Minnelli, Smokey Robinson, Tony Bennett and Franky Avalon. Most recently Mayor Bloomberg recently lauded the venue as a œgreat asset in the city in his 2011 State of the City Address.
 
Just about a quarter mile away at the former Homeport, the City Economic Development Corporation has entered into an agreement , and is set to break ground on an amazing waterfront community. The Community that will set the pace for urban development o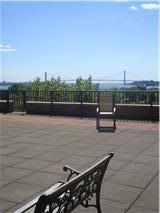 n Staten Island, featuring high end retail shops, waterfront esplanade, restaurants, and cultural centers.
.  
Top notch neighborhood restaurants are also within walking distance including; Enoteca Maria, Beso, Ruddy and Deans Steakhouse and Pier 76. No car necessary, as you can access all public transportation in walking distance. For those that have a car, this building features an inside parking garage.
 
This studio unit has access to building™s patio area with gorgeous view Verrazano Bridge. The 500 square foot unit also features a full eat-in Kitchen, and fully renovated bathroom. Oh, and don™t   worry about having to scour   around and trek through the snow to get to a laundry shop. These Fort Place co-ops have a laundry center right on premises. Best is, the center just put in brand new units. At just $89,900, this is one great place make your home purchase affordable, all within the confines of New York City. So ask, why would you want to rent?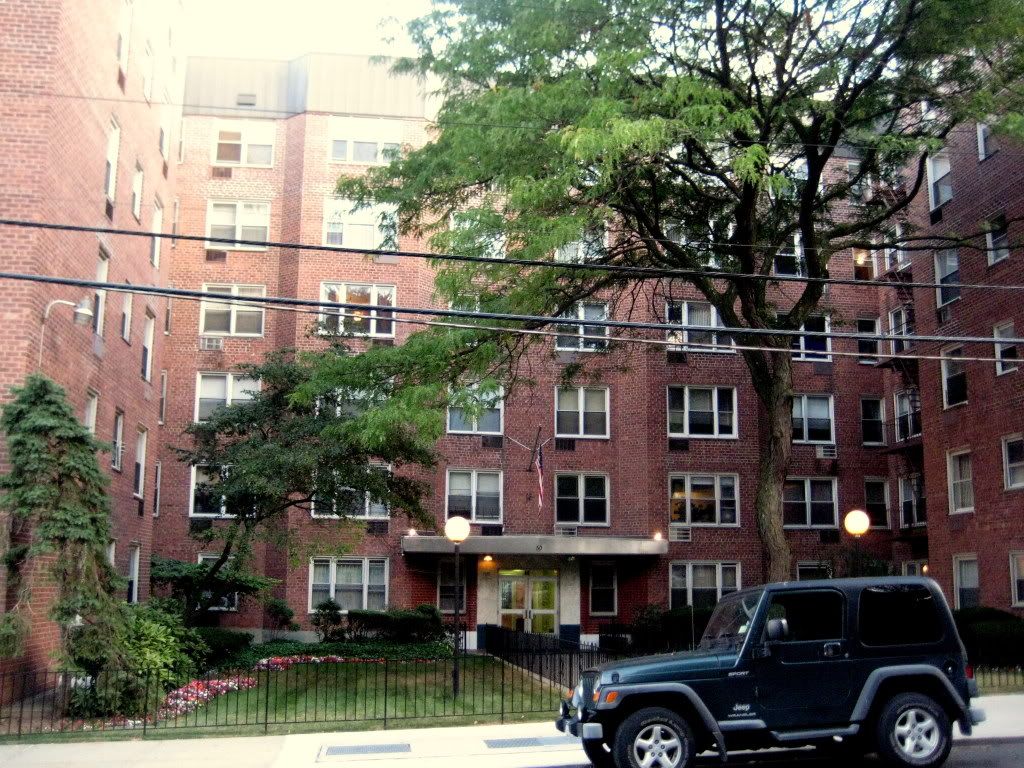 To see this co-op that is listed by Valerie Bartalone of RealEstateSINY.com call her at 917-735-5240
Yes, it has been a struggle weather wise in New York City, especially here in Staten Island, where New York City™s outermost borough  has seen over 50 inches of snow in 30 days. That's over 4 feet of snow to put some scale to it. However, once again, things will become dicey heading into next week. According to weather models, it looks like another snowstorm maybe on tap. However, another scenario that is present, one which poses even more concern, the fact this can be a rather large scale rain event come next week.
 
You may be asking with mounds of snow reaching new heights around streets in the borough, having some rain wash some of it away would be great. The threat of a wide scale urban flood event is a good possibility under a rain scenario. Snow pack in the borough probably holds about 3 to as much as 5 inches of rain water, combine that with a 2 or more inch rain fall, frozen ground under the snowpack with an inability to absorb water, then finally storm sewers covered by snow  mountains and kaboom, it won™t be pretty around here.
 
Basically, the amount of snowpack will impede storm water runoff, not to mention snow melt that can easily double the amount of water heading into the street. As water bypasses one storm sewer due to snowpack it will move onto the next. Consequently, it will pool up in these low lying areas creating a pretty ominous scenario, one that has been overlooked. Unfortunately, we are not used to having such much snowpack in New York City, and while the snow events alone are troublesome, there are other risks associated with having so much snowpack present. But don™t get nervous, because you can help avoid this situation by clearing storm drains and sewers around your home and business, and even more so a path curbside.
 
Low lying areas where flooding is always present will likely struggle immeasurably. The good part is regardless of the weather forecasts, you can help mitigate this scenario. If the Mayor Bloomberg is watching this would be a great time to do a PSA announcement.
Conveniently located just minutes from the Verrazano Bridge is the quaint little town of Concord, Staten Island.   The East Shore location of Concord has bordering neighborhoods such as Grasmere, Grymes Hill, Dongan Hills, Emerson Hill and Old Town.
 
Originally named Dutch Farms, the town was then changed to Concord in 1845 after its namesake located in Massachusetts, where consequently, along with its neighboring town of Lexington, Massachusetts in 1775 the American Revolution had begun.   The famous American naturalist and author, Henry David Thoreau and Judge William Emerson, brother of Ralph Waldo Emerson who lived in nearby Emerson Hill, were, to name a few, of the early settlers of Concord.
Nowadays, the residents of Concord consist of those enjoying its convenient proximity to Brooklyn, as well as easy transportation to New York City.   Our latest listing at 43 Pierce Street is a great example of having that perfect combination of easy city living located in suburbia.
 
This rare all-brick townhouse is a perfect home for the first-time homebuyer or a seasoned buyer looking to downsize to a low-maintenance simpler type of home.   Built in 2003, the owner of this two bedroom home has added many upgrades and details to it in order to make this home not only warm and inviting but also nothing short of stunning.
Upon entering the custom-made stained Plexiglas door of this home, you will find an immediate open and airy feeling given way by the 12 foot ceilings.   The open layout of the first floor hosts a living room, half bath and a very large eat-in kitchen.   The hardwood floors are absolutely gleaming and have a decorative wavy inlay on the floor giving a distinct separation from the lighter toned oak floors of the living room to the darker wood of the eat-in kitchen.
Little details throughout the first floor will grab your eyes in every direction, from sconces, to the fireplace in the living room, to the little wine cubby inserts on the wall of the staircase, and even the little hand painted tile accents the owner added to the backsplash of the kitchen that were imported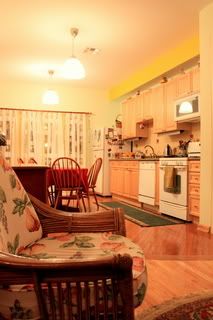 from Poland.   The kitchen also gives way to the beautifully done glass french door leading to the backyard.   Priced at $309,000, this still tax abated, 1,859 square foot, end unit property is one of the biggest lots on the row of these townhouses.   It not only has a large front yard with a carport, but also a nice sized side yard and backyard that is completed with white PVC fencing.   All of which are rare where townhouses are concerned.
Continuing up the oak staircase with a slate tile landing, you will find a modern custom made stained glass window accent whose other side is in the step-up vanity nook located in the nice sized master bedroom complete with a double door closet. Complimented with high ceilings as well on the second floor, there is a second bedroom that is just as big as the master bedroom.   In lieu of the vanity nook, this second bedroom hosts two double doored closets.   Sunny is the word that comes to mind when describing the master bath because of not only the skylight, but also the beautiful muted lime green tiled floors that look like they came straight out of a Better Homes & Gardens magazine.
I thoroughly enjoyed viewing this immaculately kept home.   The warm and inviting feel of it will put a smile on the face of anyone upon entering and will surely make its next owner proud to call it home.   If you would like to see if you are that person, or for further details please contact Annmarie Triolo of RealEstateSINY.com at 917-836-1594.