Well the National Weather Service issued a Winter Storm Warning for New York City late last night. The prediction for how much snow where expecting here on Staten Island, is anywhere from 3 inches to over a foot¦So much for weather predictions.
It™s kind of funny how weather forecasting changed a bit over the decade. Back in what I believe was March 2000, we had the infamous non-snowstorm here in New York City. Back then the burly storm of the new millennium was to hit with us a healthy dumping of snow. The City practically shut down the day this storm was to happen. Everyone woke up the morning storm was to take shape and found about ¼ inch of snow had fallen and that was it. How did it happen, well the media whipped up a frenzy amongst the populous, stories about what to do if you got stuck in your car for days in a snow storm, how to make drinking water from snow trapped in your cars wheel well and best of all, a full feature story on how to trap and capture fowl with a tire iron, old shoes, pocket lint  and some old oil rags. I maybe exaggerating a bit, but not much.
Back then some people had a melt down over the prediction. As a matter of fact, I think a congressman was going to subpoena the entire Weather Channel staff to testify at a congressional hearing. The entire weather forecasting staff on T.V. news stations and radio spent the balance of the week apologizing for the forecast. It was probably the most remembered of the non-snowstorms we have had, or shall I say haven™t had in New York City. To weathercaster's credit, weather in northeast is very difficult to predict.
Since the infamous non-snowstorm, weather forecasters here have been noticeably conservative about giving an all too early prediction about a pending storms totals. Consequently, we get these, I'm not so sure or œdepending on the track weather forecasts.
Controversy over Island Chuck™s call for an early spring¦Was he coerced?
Now to Staten Island most notorious forecasters of weather, Staten Island™s own ground hog, Island Chuck. This year the there was a bit of controversy with Chuck, as he took a nibble out of New York City Mayor Michael Bloomberg's finger. Inside sources told me this tiff between the Mayor and Chuck really began the day before his prediction, over budget concerns for snow removal. From what I understand, the Mayor told Chuck he had better predict an early spring because the city coffers were running low for snow removal. When talks broke down and Chuck told the Mayor he was predicting 6 more weeks of winter, and that was final. The Mayor was seen gesturing angrily and was overheard telling Chuck œWe'll just see about that tomorrow at the ceremony.
In what seemed to be an all out fight at the ceremony, the Mayor and Chuck went at it. The Mayor seemed to emerge as the victor as he landed a decisive blow with an ear of corn to Chuck™s chops. Chuck, being a bit soar over the incident, took a bite of Mayor's finger for good measure. Well now it appears chucks real prediction of 6 more weeks of winter is holding true. A reporter was dispatched to Chuck™s house late last night, and while Chuck didn't answer the door for comment, he was seen though the window eating popcorn and rolling around laughing while watching the Weather Channel.
Enjoy a Snow Day tomorrow¦Maybe.
Ahhh numbers on top of numbers, I can go blind reading them but read them often I do. Sometimes after reading them, I scratch my head a bit and say how is this number possible. Then again, this is real estate and realized much is possible. So, let me put down my glasses down and go on to summarize the market conditions in these three neighborhoods.
As you already, It was a not a great year for real estate, and it should come with little surprise that numbers are down in this area. The average sale price is down a little over 1% year to date, which is not bad considering other markets around the country. Overall form peak to trough the market is down just a bit over 5%. Now the other number that kind of gets me scratching my head, list prices have increased just so slightly year to date from 484,929 to 484,943 here. Another issue for homeowners looking to sell their home is, sales volumes are off 39% since their peak in 2005/06 and attracting buyers is and issue
Quite frankly, while the increase in list price is negligible, the reasons for it are profoundly not, especially when ask to sell percentages have dropped from 95.13 to 94.31.  Additionally,  the average time a  homes sits on the market has nearly increased by a full month from 104 days to 130 days. To go even further look at the prior paragraph.
When I look at home sales statistics in the neighborhoods of Westerleigh, Castleton Corners, and Royal Oak, the numbers have shown the real estate market has shown some resilience when in comparison to other markets. However, there is a lesson to be learned in these numbers and what they suggest. That is, no matter what the listed price is for a home the actual sales price of a home will be heavily influenced by the prevailing market conditions. Consequently, if I were wrong, asking prices would have looked similar to average sale numbers of the previous year, and clearly they have not. To kind of put it in perspective it's like ordering vegetable soup and the waiter convincing you that the Hungarian Goulash has the same heart healthy benefits¦because it has vegetables.
If you like, you can get stats for homes in your area here. If you are considering selling your home you can always call me for a free consultation, at 718-924-4856 or e-mail me at anthony@RealEstateSINY.com.
Here are some recent sales recorded by the New York City Department of Finance and reported as pubic record. The real estate listed in this report may not reflect homes listed and sold by real estate agents or brokers. Homes listed as N/A transferred without money considerations. To find out what homes sold for on Staten Island here.
Neighborhood                             Property Type                Address                                                   Price                     Sale Date
CASTLETON CORNERS     ONE FAMILY HOMES       54 ALPINE COURT     10310        N/A                      12/29/2008
CASTLETON CORNERS     ONE FAMILY HOMES       80 KEIBER COURT     10314     $470,000     12/16/2008
WESTERLEIGH                           TWO FAMILY HOMES     235 CAMBRIDGE AVE.10314  N/A                    12/16/2008
WESTERLEIGH                           ONE FAMILY HOMES         102 VOGEL LOOP       10314      N/A                     12/15/2008
CASTLETON CORNERS    ONE FAMILY HOMES       97 CHANDLER AVE.   10314     N/A                    12/12/2008
WESTERLEIGH                           ONE FAMILY HOMES       179 WILLARD AVE.   10314     $390,000     12/12/2008
WESTERLEIGH                          TWO FAMILY HOMES     76 HARVEY AVENUE   10314    N/A                     12/12/2008 (more…)
While Staten Island do not mark specific boundaries for its towns, the town of Dongan Hills covers a bit of ground here on Staten Island. In this report the area of Ocean Breeze has been incorporated into the report. For those unfamiliar with Ocean Breeze its generally considered the area surrounding Staten Island University Hospital. While I don't want to create an identity crisis for those Ocean Breezers, the MLS data incorporates this area as part of Dongan Hills , consequently that's how I have to report it. But don't worry I know your there.
Ocean Breeze also an area known for its wild turkey strolls. The turkeys make their home in the nearby state protected wetlands, adjacent to the hospital. Some people don't find these fowl to be humorous, watching as many as a dozen or so cross Hylan Boulevard, which is one of Staten Island's busiest streets, is quite a laughable sight. Yep, that™s life in the big city, and who would have thought. The report also includes Dongan Hills Colony which features a number of high end homes and some mansions. The Colony sits just to the southeast side of the foot hills of Todt Hill.
Some encouraging news for home sellers.
Like in most parts of Staten Island, the real estate market in Dongan Hills has come down from its highs of a couple years ago. Current year to date data shows that homes which sell in Dongan Hills average a bit over $459,190 . The average price is off just 2.8 percent from last year when the average home sale price was $472,370. From a value perspective, it seems as though Dongan Hills escaped any substantial decline in home value.
Time on the market
Year to date the average time on the market has declined from 136 days to 130 days which isn't to significant, but seeing the number come down just a bit is a good sign.
Year to date,  the  inventory of available  homes for sale has decreased 20% in Dongan Hills.
One of the more notable Statistics in this report is available home inventory. The number of available home for sale in Dongan Hills is down 20% from just a year ago. You have to go back into 2005 to see inventory numbers as low. Consequently, that is a benefit to sellers because there is less competition in the market place. What is not so such good news is sales volume is down quite measurably here as well, year to date sales volume down 22%. Sales volume and inventory numbers play a large role in making a determination where a particular market is heading. In Dongan Hills the decrease in percentage of inventory is in close proximity to the decrease in sales volume, which is a good sign for stability. Consequently, if we saw sales volume decrease and only a little decrease in inventory percentage it may be an indicator that values would be coming down further. However, nothing in what I™m seeing numbers wise indicate that.
Here in Dongan Hills the numbers have shown quite a bit of resilience when compared to other areas where I have done reports. The question that you may have is, œwhy is it stronger here than other areas? Donagn Hills/ Ocean Breeze has the benefit of having one of the largest employers on Staten Island, that being Staten Island University Hospital, not to mention a host of other related medical facilities all within the area. While you can make any absolute distinctions as to why, proximity to a significant job base is key to the underlying fundamentals for any real estate market and has likely   played a role in the local market conditions being more favorable. There are several other advantages as well.
Here are some recent home sales for Dongan Hills Staten Island. The property listed in this report was recorded by the New York City Department of Finance and is public record. Homes and all other real estate listed in this report may or may have not been marketed or sold by real estate agents or brokers. Prices listed as N/A means the property transferred without money considerations. You can find all actively listed homes for sale in Dongan Hills Here or recent home sales across Staten Island here.
Neighborhood   Property Type                Address                                                                                  Price                 Sold Date
DONGAN HILLS   Commercial                             1525 HYLAN BOULEVARD               10305    N/A                    12/12/2008
DONGAN HILLS   CONDOS                                   167 CROMWELL AVENUE, 3A       10304 $205,000    12/8/2008
DONGAN HILLS   Commercial                              1206 RICHMOND ROAD                    10304   $490,000    12/4/2008
DONGAN HILLS   ONE FAMILY HOMES   15 TACOMA STREET                              10304   $618,000     12/2/2008
(more…)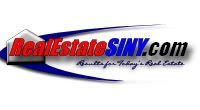 Here is some highlights Barack Obama™s foreclosure plan so far¦
 
The $75 billion funds made available for the plan comes by taking $50 billion share from the $700 billion financial bailout fund which was approved under the Bush administration. The other $25 billion comes from housing finance firms Fannie Mae and Freddie Mac. In addition to the $75 billion, it also looks to incorporate $200 billion from last year's housing bill.
Most of the plan will require the services of both Fannie Mae and Freddie as primary sources for lending.
It is estimated that 5 million homeowners who are current on their mortgage payments cannot qualify for conventional refinancing because their home values have dropped below most LTV or Loan to Value ratios to qualify for traditional re-finances. Homeowners, under the new plan, can qualify for refinancing through Fannie and Freddie, which is a major shift from the first housing bill to this current proposal. Additionally, the estimated 4 million "at risk" borrowers whom are in danger of foreclosure could have monthly mortgage payments reduced through modifications jointly paid for by lenders and the U.S. Treasury.
Incentives to reducing payments for homeowners.
Those reductions would seek to bring borrowers payments down to 31 percent of their income. Since the last housing bill government officials had been urging lenders to bring mortgage payments down to a point where they are affordable for struggling homeowners in danger of foreclosure, but have had little success in broadening the scope or effectiveness of loan modifications. Part of the new plan will provide incentives two both the mortgagee and the mortgagor in finding an agreement on a mortgage modification.
Under an incentive based plan a $1,000 fee will be granted to mortgage services for each successfully completed loan modification. Additionally, borrowers would receive up to $1,000 to reduce their loan principal each year if they stay current on their payments.
As more of the plan comes to light, I will fill you in on more of its details. For the latiest on preventing forcloseure you can visit this website.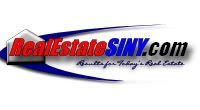 In what will likely be the largest single effort to stem foreclosures, the President will announce a  major bailout  for home owners facing foreclosure whom may already be delinquent  or at risk of foreclosure. This is a major policy shift from the Bush administration, whom encouraged workout programs for homeowners prior to going falling behind on mortgage payments. Studies conducted about the success rate of  the workout plans prescribed under the prior administrations plan have shown very little success in stemming the tide of foreclosures.
In light of the Presidents plan, JPMorgan Chase and Citicorp have implemented a moratorium on foreclosures. According to CNN the new plan will look to modify and lower payments  that total   of no more than 38%  of homeowners total income. Details about the plan will be part of today's announcement in Arizona, where foreclosures have been a major concern. However, this may have a significant impact on homes that are currently in the short sale process, which potential home-buyers should take notice of. I will have a more detailed summary of the plan later today.
Well, the economic package was passed yesterday. The question to be asked is, did it address what was needed in our current economic situation.
One of the biggest misses in the bill has to be the Housing Tax Credit, now you might say I'm a Realtor and that is what I'm lobbing for. However, the broader economy rests on the housing market, because fundamentally most people's homes are their largest single asset. Quite frankly, the housing market was the root of the current recession and the bill likely should have been more focused on addressing that issue as a priority and not an afterthought, which at least on an initial observation, seems to be the case. There is nothing trivial about the impact of housing on the national economy. Over this decade the breadth of the housings impact on the national economy was staggering, and was largely responsible for much of this countries GDP growth since 2000. Now, It also largely responsible for its decline, and addressing it was paramount.
Some items of the bill look ok, like the extension and increase in unemployment benefits, but again it likely won't drive the unemployed to be much better off than prior to the bill. However, something additional is better than nothing.
The 60% health care subsidy for the unemployed is a plus. However, the overall spending on health care in this bill is huge. Quite frankly, what it has to do with stimulus is a bit beyond my comprehension.
Tax cut provisions for small business were pretty much extensions of already in place last year. Same goes for the Alternative Minimum Tax.
Overall, at least in my opinion, the package sends a lot, if not too much, money through a bureaucratic funnel. Things like school construction, while needed, are incessantly wrought with red tape just to get a job moving. Additionally, it will likely be reliant on local government politics and authorities to hammer out details of where and how these projects start and stop. The very process itself will essentially hold money hostage while making these decisions, and that in turn cost even more money. Same goes for infrastructure improvements. My goodness, the planning process just to widen a road in New York City moves about as fast as frozen honey. What I'm a little baffled about is, once the money gets turned over local municipalities, the President will then lose a significant amount of accountability for the way this massive amount of money gets spent and how efficiently it moves.
I can go further, but felt the surest way this current fiscal climate would relive itself was to create a quicker injection of capital into the economy. I felt that it would have come about more efficiently and equitably through several key tax cuts and incentives over broad based spending. With the spending portion of the bill, I think the larger issue is after all this money does get spent, where do we go from there? Quite frankly, that's where incentives and outright spending differ.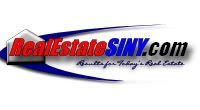 The Associated Press is reporting that the Senate version of the Economic Stimulus Bill that included a 15,000 tax credit for home buyers is no longer on the table as part of the overall legislation. As part of a negotiation, the portion giving the tax credit to buyers was apparently shed to reduce the size of the overall bill. You can see the report here.
Tottenville's once pricey market has settled down considerably year to date. However, the real estate market statistics may reveal a bit more.
Once upon a time, Tottenville was quickly becoming one of Staten Island's priciest communities. From February 2006 to February 2007 the median price tag for a home in Tottenville was $541,000. Today, the median price has fallen modestly to $460,000. However, as of last month, the home inventory numbers are at their lowest in 3 years, standing in at 153 units, and from a supply demand perspective this is an important number moving forward.
Tottenville's real estate market versus similar Staten Island communities reveals some interesting data.
One of the more profound differences in Tottenville's market compared to others I have done is the length of time it takes to sell a home seems to be significantly higher than other communities, it currently stands at 170 days with an average ask to sell price of 92.76%.
Two specific examples comparing these numbers to other towns within the same reporting period (February 2006 -2009) are New Dorp and Richmondtown. In Richmondtown the average time a home remains on the market before being sold stands in at 148 days with 94.90% ask price to sell price. In New Dorp the average days on the market is 159, with an average 94.30% of asking price. I selected New Dorp and Richmondtown as examples primarily because the housing mix has similar characteristics of Tottenville. While there are many factors involving these statistics, data suggested that initial list prices may be beyond home buyer expectations for the area. Consequently, homeowners needed to shed a greater percentage of their list price to sell; hence the 92.76 ask to sell percentage being below those of similar neighborhoods.
Once again, I can't emphasize enough the impact of initial list prices on getting a home sold, especially in today's real estate market. Furthermore, it's important that any real estate agent who does a home price evaluation (commonly known as a CMA), to understand relevant data and how it's interpreted and  the overall impact your listed price will have on market. Whether you live in Tottenville or any place on Staten Island, and need a comprehensive evaluation on your homes value you can always contact me at (718) 924-4856.
To find out what homes recently sold in Tottenville or across Staten Island Here. You can find current listed homes for sale in Tottenville here. Here are reported real estate sales from the NYC Department of Finance for Tottenville. Homes and land listed in this report are not necessarily those marketed and sold by real estate agents or companies. Prices listed as N/A means the property closed without money considerations.
Neighborhood Property Type             Address                                                                       Price             Closing Date
TOTTENVILLE   TWO FAMILY HOMES   297 CHELSEA STREET     10307         N/A                   12/26/2008
TOTTENVILLE   ONE FAMILY HOMES     6 SEA CREST LANE            10307        $276,000     12/15/2008
TOTTENVILLE   TWO FAMILY HOMES   30 CRAIG AVENUE              10307       $650,000     12/10/2008
TOTTENVILLE   ONE FAMILY HOMES     212 FINLAY STREET           10307       $875,000     12/2/2008
TOTTENVILLE   TWO FAMILY HOMES   171 HECKER STREET       10307        $590,000     12/1/2008
TOTTENVILLE   TWO FAMILY HOMES   171 HECKER STREET       10307       $590,000     12/1/2008 (more…)