I will leave you with some scenes  of Staten Island's best dressed homes this holiday season.
This home on Sharrotts Road was  an absolutely stunning display of lights, decorations, and displays. The homeowner even went as far as bringing in a light truck. As you can see the home brought visitors from near and far  to see the display. One word describes this display…Amazing.
This was a group display on Churchill Ave in Pleasant Plains. Apparently a group of homeowners banded together, putting on one of the largest and brightest light displays on Staten Island.
Traditionally elegant, this classic colonial home in Tottenville simply displayed a lit wreath and a single candle adorning all its windows. It may have not grabbed  everyone's attention, however its charm was too hard to pass up.
(Left) This homeowner gets the award for the best use of a winterized boat. It appears as though Santa would enjoy this mode of transportation over a sleigh.
From my family to yours i wish you well, and god bless this holiday season.
Anthony Licciardello
Well here we are again, talking about secession on Staten Island. Much like the legend of Sleepy Hollow, news of its arrival makes it makes it around the holiday table about once every few years. Back in the 1990™s Staten Islanders had not enjoyed a pleasant relationship with then New York City Mayor David Dinkins, which stood at the root of the movement. However, every few years the debate resurfaces. Is there a real possibility that secession can make headway? No, not likely at all, and it™s not rocket science to figure out why either. It™s really quite simple, the folks listing to the complaint and argument that Staten Island does not get enough representation from New York City will be the same folks who have to give secession a green light. Consequently, expecting those folks to agree is probably unlikely, but one never knows.
On the humorous side, some chatter about the secessions benefits made it around the office. The best suggestion was every Staten Islander should be allocated one orange construction cone. The homeowner can use the cone so no one can park in front of their home after they shovel their car out from the snow. Darn those lazy neighbors.
Many buyers in today™s market seem to feel perplexed. Among the many conversations I have had with buyers over the course of six months, two resounding themes that resonate from many of those conversations. First, many believe, the market will come down further. Some have looked before and have dabbled back and forth for a year or more waiting for that œinevitable drop in home prices. Yes, indeed they have, but to the degree that most buyers have hoped¦not really. The other issue for home buyers, they are finding it difficult to find the right house at a price they would like to pay. The reason, well Staten Island™s available home inventory continues its decent and stands at its lowest point in a little more than 2 years. However, deals are in the market, it™s just a matter of finding them. Frankly, since the rate has come down to 5% and has even dabbled under 5%, this traditional slow time in real estate has brought out many more buyers.
The high end market is where it™s easiest to find a good deal.
More deals are to be found where prices fall beyond conforming loan territory, because the available buying pool is very limited. With temporary FHA loan limits expiring on New Years Eve, its not good news for homeowners selling in this price segment. However, if you™re in the market for a high end or luxury home, there may never be a better time to find and get a deal.
Underlying fundamentals for home values that fit in conforming loan territory are showing signs of strength, though the market has yet to react.
From a fundamental standpoint, the real estate market is showing signs that the correction period in home prices maybe seeing an end. Absent of bad news, the 3rd quarter of this year, Staten Island had begun an up tick in both prices and activity. However, optimism was hampered by steep declines on Wall St. In October and November fear seemed to resonate, not just in housing, but the broader economy, and although there are no housing stats that show it yet, I felt it stemmed the mini rally that was taking place here. Another key sign is inventory is waning, and if it continues the supply demand curve will eventually take hold.
A recent home buyer.
One client of mine, who was in and out of the market for a little more than 10 months said he was afraid of waiting any longer for 2 reasons. He said the current interest rate made too much sense to pass up any longer. The other was he felt the rates would eventually bring more competing bidders making it harder to find a deal. Happily, after visiting a dozen homes over a couple weeks, I did find his wife and him a nice home. Consequently, they did get a fantastic deal and locked in a great rate at under 5%. He told me pointedly, he and his wife felt great about their decision to buy a home. With every possible aspect of buying a home in their favor, from a great rate to tax credit, and ultimately a very good price, why shouldn™t they feel good? Oh, but I forgot to tell you the best part of this equation, It™s a place they™ll call home for years to come.
There is little doubt buying opportunities are at their best point in years. As for current home prices, while most market segments have resisted significant price drops, they have dropped enough that reasonably priced homes can be found or negotiated. I believe if interest rates hold around 5%, which has not been seen in generations,  the tail end of winter into early spring will see growing home buying base. For those considering buying one thing should be considered, if you are entering the market when it becomes apparent to everyone that prices are on the rebound it's not going to put you in a good negotiation position. Consequently, with nearly every factor in a home buyers favor there is little in the way  to achieving success in finding their next home…at a great value.
Over the years New Dorp Lane has seen its changes and for many of those years it was a vital economic commercial hub for New Dorp. It was also the place where Revolutionary British War General William Howe set up his military headquarters. Ironically, the headquarters was set up at one of New Dorp Lanes oldest commercial establishments, the Rose and Crown Tavern, which sat at the very top of New Dorp Lane. I'm pretty sure the tavern was the namesake for nearby Rose Ave. The tavern was the site where the despondent General and his brother Lord Admiral Richard Howe are believed to have caught the first glimpse of the Declaration of Independence (1).
New Dorp Lane was one of many town center commercial hubs across Staten Island. Once the Staten Island Mall completed construction in 1973, shopping patterns changed and commercial town centers across Staten Island suffered considerably. However, New Dorp Lane reinvented itself. In doing so, it has seen a notable amount of prosperity than many other commercial town centers around Staten Island, especially over the last decade. This was accomplished in two ways. As more mainstream retailing faltered because they could not compete with mall based mega stores, new more specialized stores began to take shape. The other factor is it still carries a very unique and small town shopping experience, business owners know there customers and customers know the owners. Sadly, The Luggage Shoppe, an executive gift store and 70+ year institution on New Dorp Lane closed its doors this year along the lane.
Over the last decade New Drop Lane has captured some rather posh establishments, especially in the salon and spa and restaurant arena, A.F. Bennett is one such place. The salon and spa carries has a high-end atmosphere, and it starts when you pull curbside. It™s one of the few spa's on Staten Island that has valet service. Additionally, The Academy NYC, recently opened a Paul Mitchell School on New Dorp Lane.
On the restaurant side New Dorp Lane isn't limited in variety, not to mention the industry has been an anchor here. From Chinese to Italian, Greek and Indian cuisine, it all can be found here. I personally give kudos to the folks a Lento's Italian restaurant for their Fried Calamari, I can't seem to start a meal without it. In Mikes place, a Greek/American Diner,  its the shish kabob platter.
Anyhow, New Dorp obviously has a good amount of residential real estate as well. The one dynamic about New Dorp, you will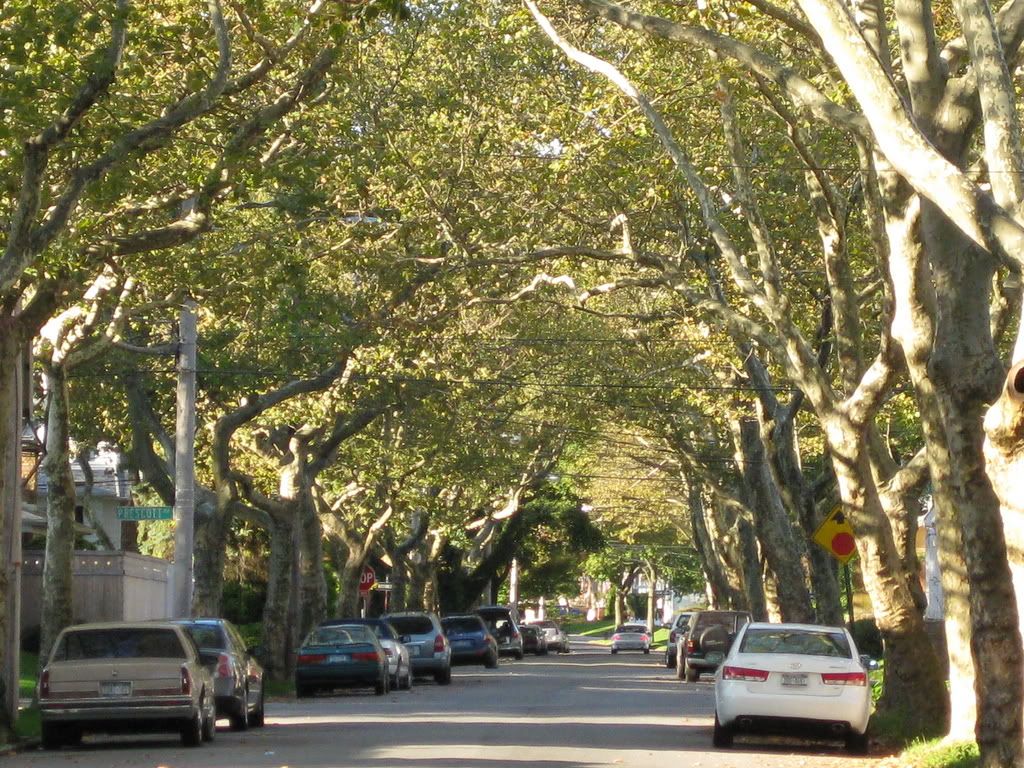 find is its homeowners are longtime residents of this community. In general little turnover, and a sense of prideful home ownership are other features that resonate in New Dorp.
From a housing stock perspective this community is quite diverse. You will find All brick Tudors, Capes, and Colonials all makeing their presence known here. There are also a number of multi-family homes and apartment complexes, more notably the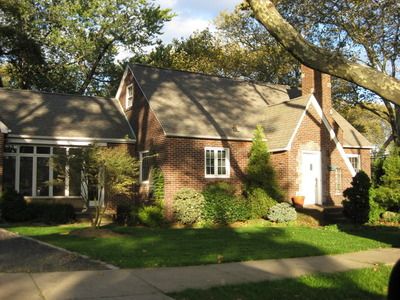 Tysens Apartments.   You can see a majority of older homes in New Dorp between Hylan Boulevard and Richmond Rd. However, there are other pockets of older homes doted throughout New Dorp Heights and New Dorp Beach as well. For the record I consider older homes to be at least 50+ years old. (Pictured left and below).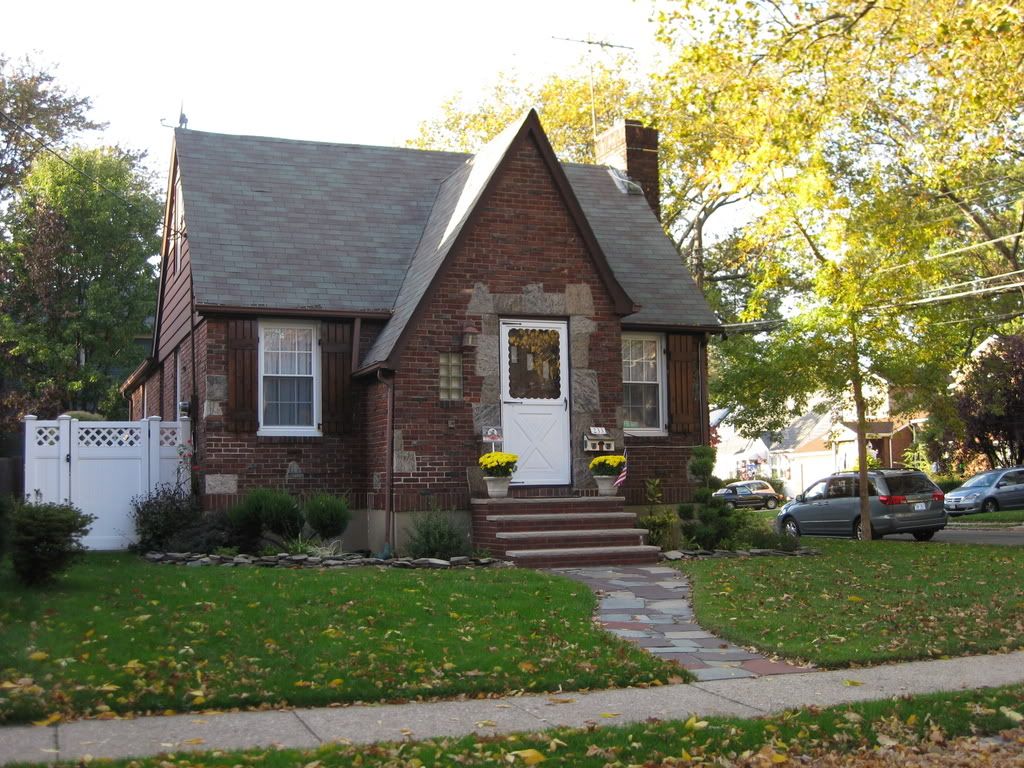 After the Verrazano-Narrows Bridge completed construction in 1964,  it created a new construction boom on Staten Island and like a line in the sand, the housing stock changed considerably here and quite frankly everywhere else in Staten Island. (more…)
From the time of the Leni-Lenape Indians through the revolutionary war, and right up until today the history of New Dorp runs quite deep here on Staten Island. When it came to the first European settlers looking forward to find a home in the new world, New Dorp was one place some called home. It was part of Staten Island™s first European settlement. (actually Old Town (Oude Dorp) and New Dorp were the same town at  one time) Influenced by Dutch, both New York City and New Dorp, Staten Island carried different names shortly after the newest American settlers arrival. New York City was known as New Amsterdam and New Dorp was Nieuwe Dorp, when translated from Dutch to English means New Village. Today, there is still plenty of new to this town, which has been around for almost 4 centuries under European settlement. So, let's take a look at New Dorp today, and also look back at some of its history.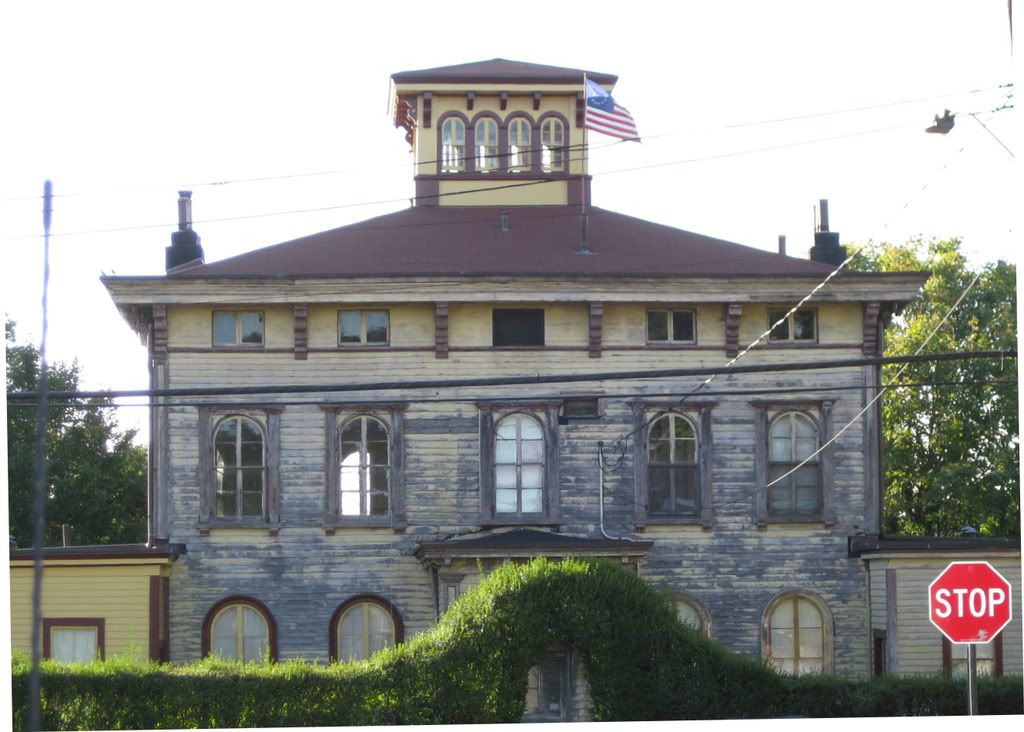 The Gustave Mayer House, constructed in 1855, this is the home of Gustave Mayer, the inventor of the now trademarked Nabisco Sugar Wafer. This landmark home can be seen at the top of New Dorp Lane near Rose Ave. and Richmond Road. Over the years the home has been in different states of repair. The home was  left  in disrepair  for many years throughout the 1980′s was almost a total loss. However,  new ownership took over and had restored the home.  The  Gustave Mayer House  was designated a NYC Landmark  in 1989.  The home at the time of the photo (7/08) was having sections of the exterior painted and restored.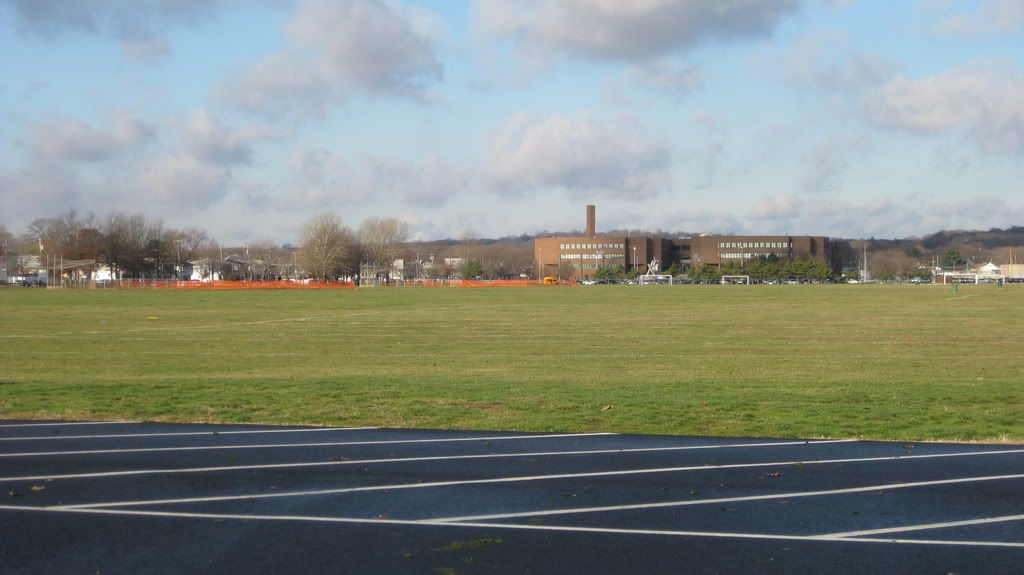 Miller Field (Pictured above) was once a farm owned by the prominent Vanderbilt Family. In 1919 the U.S Government purchased the property from William H. Vanderbilt and was used as a Defensive Airfield. The field was named in honor of Captain James Ely Miller, the first American Word War 1 fighter pilot to be killed in action. Miller Field is now one of Staten Island largest recreational fields. Currently, the park is owned  and managed by National Park Service.
On a sad note, one of the largest civilian aircraft disasters in New York City history took place over Miller Field. Almost 48 years ago to the date, (December 16, 1960) a TWA flight heading to LaGuardia Airport and United Airlines Flight heading to Idlewood Airport (JFK) collided mid-air with The wreckage of the TWA flight landing in Miller Field. The wreckage of the United flight landed in Park Slope Brooklyn. The disaster took the lives 134 people including 8 people who perished on the ground in Brooklyn. In one of the more tragic twists, an 11 year old boy found by fireman in a snow bank in Park Slope, Brooklyn, actually survived. However, due to severe burns he would perish a day later in Methodist Hospital, Brooklyn  read the article here.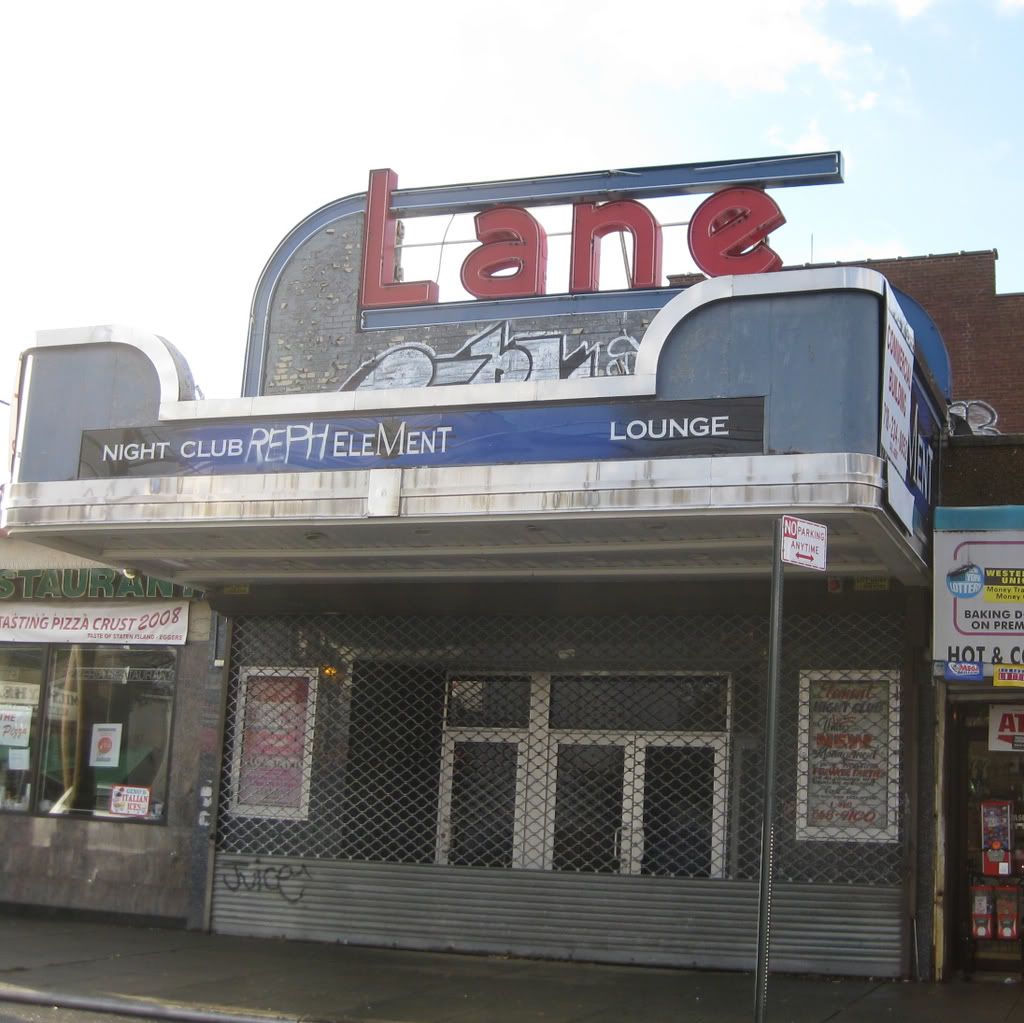 (Left)The Art Deco Style Lane Theater, constructed in 1937 was designated a landmark in 1988. Unfortunately, its plight hasn't fared well over the last two decades. After being closed for many years, several investors attempted to run a night club at the location. However, back in 2001, after several high profile incidents involving the club  along with community opposition the owners eventually closed its doors. Sadly, the Lane Theater has not opened its door since. Over the last  decade New Dorp Lane, where the Lane Theater sits,  has  seen increasing economic vibrancy. However,  with little public or commercial interest, the current state of this once iconic theater  has unfortunately  become more of a blight than a landmark in New Dorp.  
I'm sure you have heard all the rage about deals in Bank Owned and REO property. Yes, there are there some good deals in Bank Owned property to be had. However, having every duck in a row is essential to getting a deal in this type of sale. I will tell you this, the likelihood that you will have a deal in hand is nearly null if you're the slightest bit flat-footed in this process. So, here is how to position yourself to get in on a deal for a Bank Owned Property or REO.
Time is of the essence, and in some cases a bank owned property listing can have a shelf life of just hours before offers are on the table and an accepted offer the following day. This means you need to work with an agent who can give you instant notification of any bank owned property that becomes available. I can help you there if needed.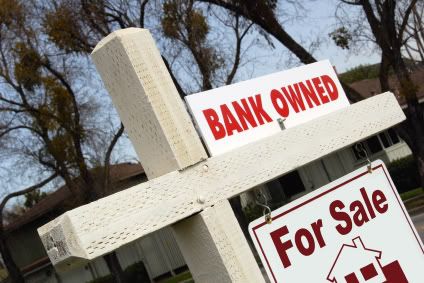 Time, Time, Time is working against you. Here are some tips to help you get in the door to finding a bank owned property.
Have your most recent bank statements handy. You will need this to prove you have the available funds necessary for the purchase of the home. Most of all the bank wants to know you are not wasting the their time. There is no getting around doing this, so no statement, no accepted offer.
If your taking a mortgage, get a pre-approval from a reputable bank. In most cases the bank wants confirmation from  a direct lending source, that you can in fact get a mortgage. It's not an absolute requirement in every case, but having to do a new pre-approval for a home can  takea little time. Unfortunately  and time is not on your side when it comes to competing bidders on Bank Owned real estate.
A Realtor who works fast and puts you in the know is essential to your case. If you are trying to findbank owned properties on your own, I can assure you by the time you find a deal by yourself, it will be long gone. Responsiveness by your agent is the key, waiting hours for an agent to get back to you will have consequences¦ The negative kind.
The competition is fierce, so low balling an offer to the tune of 50% percent under asking price, will likely be a waste of your time. You can be paying in cash, red rubies, or gold bullion, it still won't matter much in the banks eyes. The bank has done its own low balling to get the property sold. So, make a conscious effort to make your best bid the first bid. There maybe room to negotiate, but again a good Realtor can give you an idea where you should be in your initial bid should be (based on comps of similar homes in the area).
Due diligence should be arranged when you make your first visit to a property you are interested in. Make a call to your home inspector in advance of seeing the property and arrange for them to be there when you arrive. Again, time is of the essence with the bank, they will not wait around a week after you present an offer, have it accepted, and then wait around for your due diligence of the property. Again, time is of the essence, and they will not wait for you.
The strength of your offer is important. Beyond just the total price, the down payment, your financial position, how quickly you can be in contract and close the sale (and this is a biggie) are important. Additionally, make sure the dates are inline on your offer. If you say you can be in contract in under 5 days, it had better be the case. Go beyond that date, you can likely say good-bye to a hard fought deal. I would not leave this to chance, call your attorney ahead of making an offer and discuss what you are planning to do and the time frames that should be expected in putting a purchase together.
Are there deals in bank owned property, you bet. In light of Black Friday, deals are for the ones who stand online the longest and have a strategy for moving in on the things they want. In most cases they usually have the better chance of getting the deal. The same for deals in bank owned property, If you are late to arrive or go without a plan, those who have one will be in the best position to get what they came for. If you are in the market for a Bank Owned Property, and need help in getting the deal, I can help put that plan together. You can call me direct @ 718-924-4856 or e-mail me with your information to Anthony@RealEstateSINY.com.
Here we are again, the 30 year fixed rate falls below 6% and that™s good news. So why have interest rates declined again. I feel there are two important reasons are behind the decrease. First, for the first time in a very long time the word deflation came into play. Then on Tuesday, the government announced its plan to buy $100 billion in mortgages held by Fannie Mae and Freddie Mac. The news of governments™ planned purchase of mortgages has instilled investor confidence in the secondary mortgage market providing more liquidity. There are other factors in the overall economy that have weighed on interest rates, and those factors are just too obvious to rehash.
What does this mean for home buyers? Well, I read a post which highlighted something of I have mentioned in the past, cost basis of home ownership is as important as price. A fellow blogger Jonathan Osman in Charlotte, NC highlighted that theory in this post. If you are buying or  contemplating buying a home, this post is worth a read.