Yes, for all those aspiring to catch a deal on the foreclosure train, there is a new some new competition onboard. As part of the housing bill that passed, in what seems like years ago, local municipalities were allocated funds to purchase foreclosed homes within their city. Here in New York City, an allocation 24 million dollars in funds, provided by the U.S. Department of Housing and Urban Development, will go toward the purchase of foreclosed homes across New York City.
As a result, in order to create a better housing market  and stabilize home values in communities where foreclosures were an issue, the city will purchase some of these distressed homes. So, are you ready for some shoring up of the real estate values on Staten Island? According to a NY Post article, Staten Island will have 2 of the 115 total homes to be purchased by the city under the plan. I don't know about your thinking, but the likely effect will have the same result as holding an umbrella upside down in a rainstorm. Sometimes plans seem better in theory than in practice and this plan maybe just another jaunt down that unforgiving road… What's your take?
Heartland Village, Staten Island seems to defy macro real estate market conditions, and  from a numbers perspective, it seems  as though home prices here have met the fundamental  income demographics  of Staten Island home buyers.  It definitely appears, this one key factor has  played a vital roll in keeping home prices relatively stable in Heartland Village. In the past, I have spoken a bit on the topic of income demographics and how they play a role in local home sales. By looking at the raw numbers in  Heartland Village, it seems to solidify my theory on  income demographics and knowing its  limits and boundaries on the home  buyer pool.  
A look at 2007 and 2008 year to date home sale statistics in Heartland Village shows the average home sale stands in at $357,032, as in comparison to last years $364,940. Consequently, that only represented a 2% drop in homes sales prices from the same time period last year. It's fair to say that in comparison to the nation average, home values in Heartland Village have weathered the real estate storm quite a bit. To go even further into the numbers, when you break down just this year's average home sale prices, they rose a bit. From January to June of this year the average home sales price was $346,100, over the 2nd half of this year from July to October, the average moved up to $361,644.
So, why has the market here remained much more stable than others? Well sometimes pundits over complicate the very nature of real estate economics itself. Everyone has all heard the term œif the shoe fits where it. Well it's really simple in real estate as well, and I say, if the income demographic fits the value of housing stock available, people will buy it. That definitely seems to be the case with home values in Staten Island™s Heartland Village. The other stat that sticks out quite a bit are the average ask to sell price, which has remained relatively unchanged in 2 years, standing in at 95%.
The time factor in selling a home is also something that shows some strength in the local real estate market. Again, Heartland Village shows some significant strength here as well, with homes selling on average 25 days less than the rest of Staten Island. Is it just an anomaly of stats? Well, not likely. The numbers really reflect the foundation of fundamentals that shape every real estate market locally. The average home sales price in Heartland Village is below the rest of Staten Island as a whole. However, the average sale price of a home in this community indicates that prices are well within the grasp of Staten Island™s largest income demographic. As you can see, the numbers clearly indicate that this factor has likely led to the sustainability of home values here. It's also proof that  every real estate market comes right down the neighborhood.
For those unfamiliar with Heartland Village, the neighborhood is located right by the Staten Island Mall, in the mid-island section of Staten Island. For more information on recent home sales in Heartland Village or all of Staten Island  you can visit RealEstateSINY.com and go to the values tab. You find homes for sale in Heartland Village, Staten Island here.
Anthony Licciardello
Staten Island is known for many things outside of its borders. However, when the chill of fall descends upon our Island, it's a reminder of how different… a positive different, our borough is as compared to the big city. So, I bring you Fall from around  our Staten Island  lakes and streams. (left and below) Photos of Clove Lake Park, near Royal Oak Rd.
(Below) A lonely park  bench sits among the fallen leaves in  Clove Lake Park
(Below) Swans and Mallard Ducks make their way around Wolves Pond, in Princes Bay. (more…)
So what's happened real estate wise in Great Kills Staten Island year to date? We™ll from an inventory standpoint the numbers are actually down from last year by 13%, which you might say is a bit of good news from a selling perspective. However, the current time that it would take for that inventory to be sold is up from last year. Currently, it would take almost 15 months for inventory to turn over,  where last year where it took a  little over 10 months. The average inventory numbers for the year in Great Kills were hurt by horrible sales totals in February, when only 3 homes were sold here. In general, February of this year really marked the worst of the real estate market here on Staten Island.
The average sales price is down at slightly over 8% from last year, when home prices averaged $466,993 to this years $431,660. Homes remaining on the market before being sold is also up from last year. Homes currently being sold average 156 days on the market before getting to the closing table. An interesting fact about the Great Kills real estate market is there is only a marginal change of  percentage  from ask to sell prices from last year. Last year, homeowners received about 94.6% of asking price, this year the number stands at 94.02. With all things considered, the number was better than I had expected.
If you seeking detailed stats in your neighborhood, as of today, you can get a Market Snapshot. It highlights these same numbers in every neighborhood  across Staten Island. You can also find currently listed homes for sale in Great Kills here.
Here are some recent property sales in Great Kills Staten Island. Information on properties listed in this report was collected by the New York City Department of Finance, and are a matter of public record. Property sales prices listed as N/A were transferred without money considerations. Properties listed in this report were not necessarily marketed by real estate agents or brokers.
Neighborhood   Property Type           Address                           Price Sold / Closing Date
GREAT KILLS ONE FAMILY HOMES       27 THAYER PLACE               10308  $425,000 7/3/2008
GREAT KILLS TWO FAMILY HOMES     195 OAKDALE STREET 10308    N/A                 7/1/2008
GREAT KILLS CONDOS                 920 ARMSTRONG AVE. 2-3           10308  $227,500 6/27/2008
GREAT KILLS ONE FAMILY HOMES   53 ACKERMAN STREET     10308  $227,500 6/23/2008
GREAT KILLS VACANT LAND             GOODALL STREET                        10308  $410,000 6/20/2008
GREAT KILLS ONE FAMILY HOMES   408 CORBIN AVENUE         10308  $360,000 6/19/2008
GREAT KILLS VACANT LAND             HIGHLAND ROAD                         10308 N/A                 6/19/2008
GREAT KILLS COOPS                       3745 AMBOY ROAD, 13B               10308  $154,335 6/19/2008
(more…)
For those whom might not  be to familiar with  Staten Island, Princes Bay is located on Staten Island™s South Shore, a short distance from Tottenville  Princes Bay is also known for having a significant luxury home segment, although there are a number of affordable priced homes in the area.You can get an idea about what Princes Bay has to offer here on this blog.
Taking the price cake in this report was 127 Bayview Lane which sold for $899,000, and 22 Opal Lane sold for $789,000, which is part of the Opal Ridge Estates new construction development off Maguire Ave. Home sales data is collected and reported by the New York City Department of Finance. Home prices listed as N/A were transferred on the reported date, but the property transferred without money considerations. The homes and properties listed in this report were not necessarily marketed or sold by real estate agents or brokers. You can find homes sales data for Staten Island here. Find listed properties for sale in Princes Bay Staten Island here.
 Address                                                       Price       Close Date
71 NAVIGATOR COURT   10309   N/A                 6/12/2008
386 VERNON AVENUE       10309   N/A                  6/11/2008
8 CLEARMONT AVENUE   10309  $450,000 6/9/2008
5 WILBUR STREET                  10309 $498,000 6/6/2008
27 MARSCHER PLACE             10309 $455,000 6/4/2008
76 SANTA MONICA LANE 10309 $580,301 6/4/2008
284 VOGEL AVENUE                 10309 $228,498 6/3/2008
Sometimes Silver Lake is known more for just the park, lake, and golf course than the neighborhood. So let's take a closer look at the neighborhood that's sometimes overshadowed by its own name.
There is no doubt when you set foot inside this grand park you will be taken back by its vista. Rolling hills, shaded walkways, and in the fall, a full color spectrum from the parks trees.  
Unlike many parks in Staten Island, which are viewed as more suburban, Silver Lake has a bit of that urban big park feel, and it does have  shades of Manhattan's Central park. The reason, well unlike many
places on State Island there is quite a bit of high rise development around the southern section of Clove Lake. The high rise apartment complexes peer in over the tree tops, giving the park just a bit of urban feel. Not to mention, many of the winding paths have free standing lanterns, which are typically seen in the  more urban parks around New York City.
The other more notable attribute to Central Park, is walking/ jogging path that surrounds the reservoir. The lake was part of the Catskill reservoir system here in New York City. However, it has not been in operation since the early 1970™s.  Locals  attracted by the parks wide ranging amenities create a bevy of joggers and strollers, both the foot kind and the wheeled kind, traversing the 209+ acre park daily.   For the golfer, The park is also home to the Silver Lake Golf Course, which is owned by the New York City Parks Department, but run by a private management company.
The neighborhood of Silver Lake is commonly overshadowed by the park itself. The neighborhood is comprised of older homes full of character from Tudors, Cottages and (more…)
Bulls Head gets Crowned
(Above)Crown Plaza Hotels and Resorts purchased the Staten Island Hotel in June of this year for over $15,000,000.
One of the more notable real estate transactions in Bulls Head this year was the purchase of the Staten Island Hotel by the folks at Crown Plaza Hotels and Resorts. According to the NYC Department of Finance the deal was finalized in June at a whopping $15,403,232, which is a strange number. Maybe the leftover china was a $3,232 add on at the closing.
So, how have other sales gone in the neighborhood? Well the average sale price of a home in Bulls Head this year to date stands in at just over $413,000 down from $438,000 the prior year. The current home inventory stands at 60 homes, with an average list price of $431,221.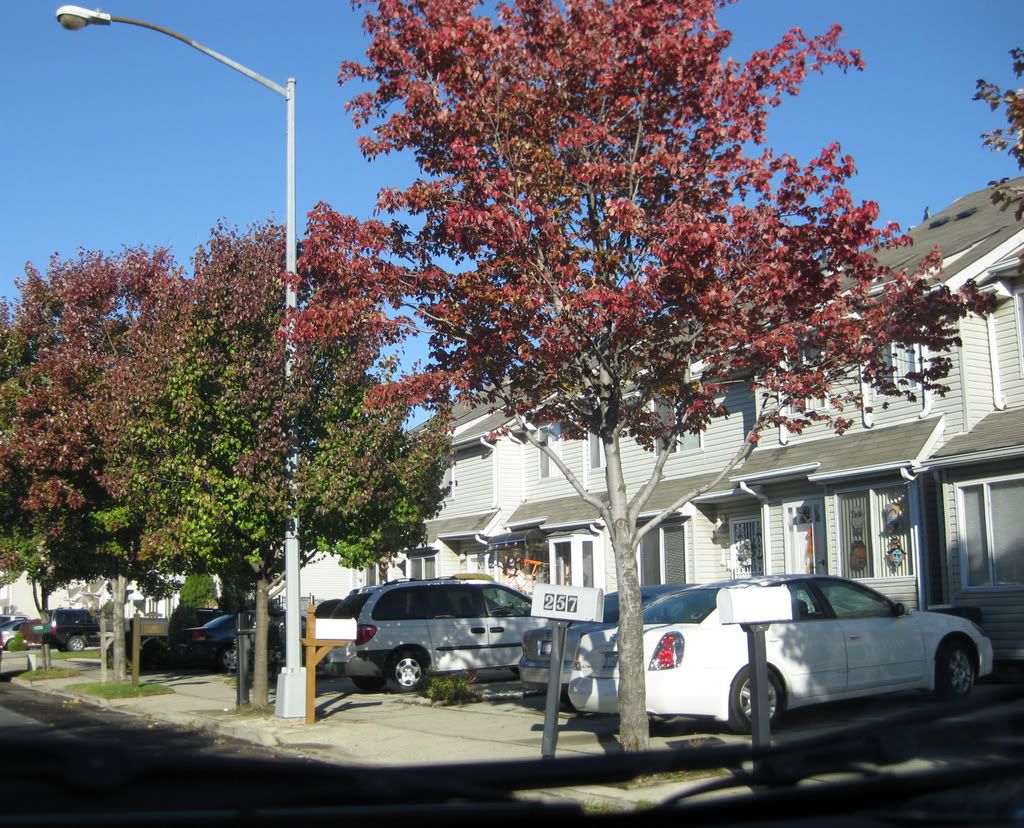 (Above)Homes around Bulls Head Staten Island.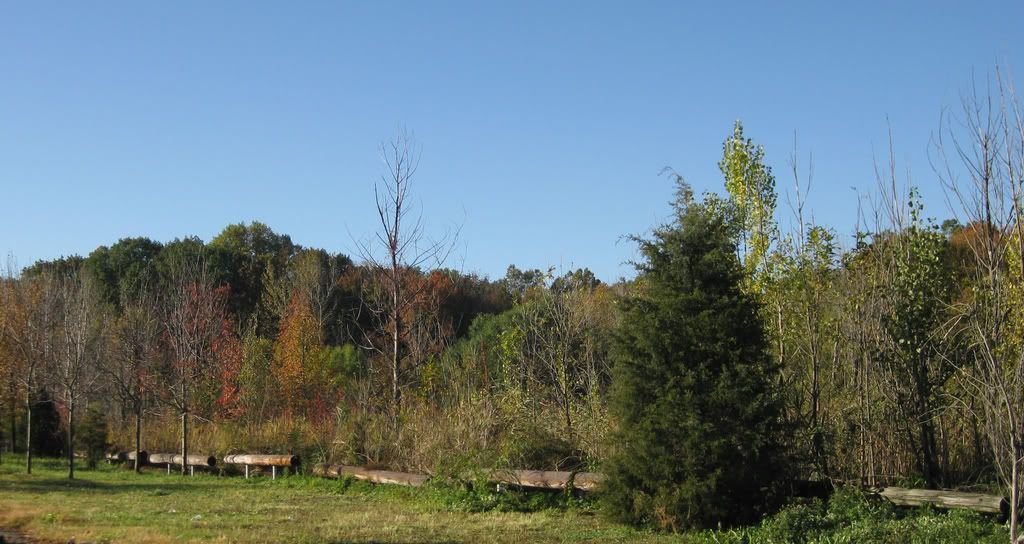 (Above)Forever Wild Nature Preserve
Below is  the recent  sales data over the past several months in Bulls Head.   Sales data for Bulls Head is provided by New York City Department of Finance, and is public record. The local real estate sales data listed below does not necessarily reflect home sales marketed by local real estate companies, brokers, or agents. Home sales listed as N/A means the terms of sale were not disclosed, data was not available at the time of the report, or the home transferred without money considerations. One exception is 93 Richard  Lane,which sold for $10. It was really transferred for a Duncan Donuts gift certificate and a rabbit foot keychain. (Just joking).     You can find  real time  home sales data for all Staten Island neighborhoods here. You can find active real estate listings in Bulls Head here. Find homes for sale on Staten Island.
Neighborhood/ Home Type                     Address                                          Price       Closing Date
BULLS HEAD TWO FAMILY HOMES     150 GRAHAM AVENUE             $495,000   7/3/2008
BULLS HEAD ONE FAMILY HOMES       47 DOMAIN STREET                  $250,000   6/27/2008
BULLS HEAD CONDO                                          24 JENNIFER PLACE, 28B     $315,000   6/27/2008
BULLS HEAD TWO FAMILY HOMES     93 RICHARD LANE                       $10                    6/24/2008
(more…)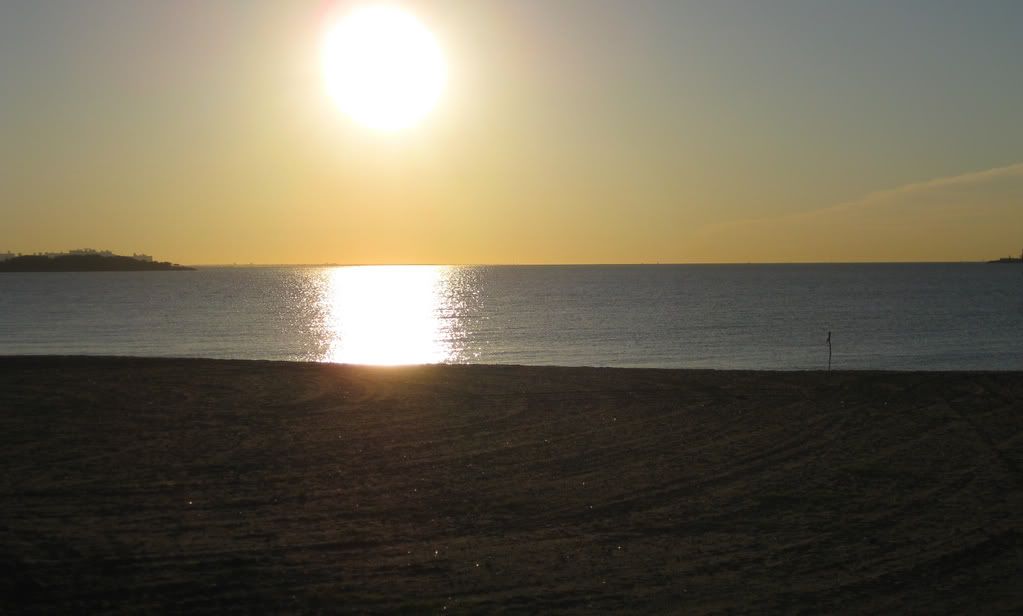 Waterside Breezes Await   – 481M Father Capodanno Blvd.
If you ever dreamed of waking in the morning to the early morning sunrise peeking above water, or the moon hovering just above the waves at night. Our newsiest offering the sits just off the coastline of South Beach fits the bill. The home is virtually new, only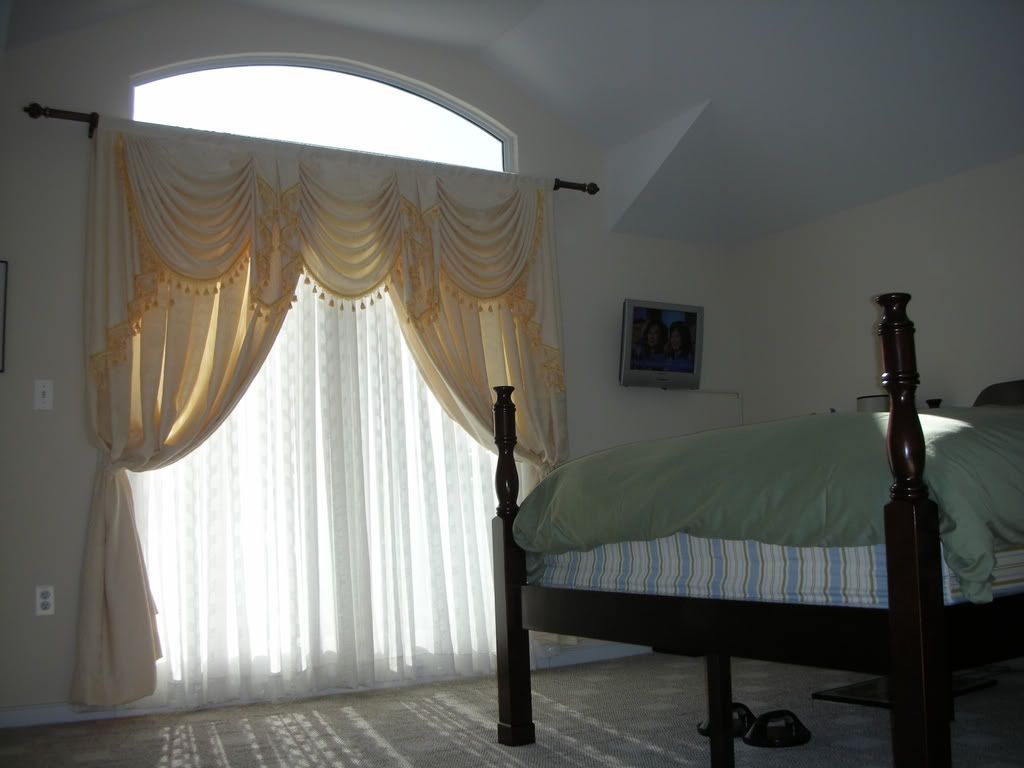 constructed in 2005 and is still tax abated.
What are some of the features I like about this home? Well, some of the homes fantastic views come courtesy of a porch with sliding just off the homes second story master bedroom. I happen to be a big fan of waterfront living and having large sliding doors and the porch off the master bedroom just made great sense. It really allows the homeowner to enjoy the waterfront breeze and take in view, all while lying right in bed. The master bedroom also features a private full bath and Jacuzzi. The homes top level feature two additional well sized bedrooms and another full sky lit bathroom.
The dining room and living room sit on the homes main level,  both are combined and feature hardwood floors with a spacious open layout. Again, the water view sits just outside the living room courtesy of large bay windows. The large fully tiled eat in kitchen sits at the rear of the home and features an island. The kitchen is large enough to have an additional full size dining area. Sliding glass doors also sit in the kitchen, which allow access to the homes back yard and deck.
The neighbor behind the home comes from the native plant life known as Phragmites. The golden brown Phragmites sit in protected wetlands that surround the home,  which  have long been a safe haven some of
native bird life here on Staten Island. As a result, sitting on the homes rear deck, gives you a front row seat to a show nature routinely performs.
The home also offers a bit of additional income. The lower level of the home features a large studio apartment. In the homes hardware department, the   virtually new heating and air conditioning system features dual zones, which is good for saving on energy costs.
For the exercise enthusiast or a family with children, there is plenty of recreational activities all within walking distance from the home. From parks to playgrounds, including the South Beach boardwalk, fishing pier, and beach. (you can get an idea of the area from the post below),  there is plenty of things to do, right outside your front door. For more information on this listing contact me direct, at 718-924-4856