So you're in the market for a new home on Staten Island. Consequently, on Saturday you say to your spouse lets take a ride and look at homes. So your first stop takes you to Annadale, you heard good things about the area and decided to start there. You spot a home, and there's a for sale sign out front. You grab the cell phone and call the real estate company listing the home, and they put you in touch with the listing agent. The real estate agent is on another call,  she will call back. Okay, moving along you have your Staten Island Advance Real Estate section handy, and was intrigued by a  new construction open house ad in Tottenville. The home features new hardwood floors radiant heat, in-ground pool. You pull up, there's a friendly real estate agent, he greets you talked about the homes features. You're impressed, but you still want to take another look at another home your saw on a real estate website. Your travels take you to Huguenot where a center hall colonial you found online is located. Later that evening you go online and email the agent.  
You ask, what™s the point to knowing all of this. Well there are two sides to every transaction in real estate, the sell side and the buy side. The real estate agent you call from a sign, or by contacting the listing agent directly for any home is most likely representing the sell side or the sellers interest in the negotiation. A listing agent owes fiduciary responsibility to the seller, which means that agent is negotiating in the seller's best interest. However, that does not preclude an agent with having fair and honest dealings with you. It just means his or her job in negotiations, is to get the most for the home they have listed.  
Now here is the little known secret in real estate, you as  the buyer can work with an agent that represents your interest in the negotiations. It's called buyer agency, its an agreement you sign with a real estate agent to find your home, and negotiate in your best interest. This buyer agency had been a rare occurrence in the past. Most of the time buyer agents were hired by celebrities or high profile individuals who did not want their identity revealed when seeking a home. This was done to remove the impact of their status on price of the home they were seeking. However, it has been more common place for buyers to seek agents to work on their behalf. The reason is real estate moves fast (good deals still move fast these days, don't let news reports fool you.) any deals and information gathered by the agent, who works in your interest are sought, putting you at an advantage in finding a home and negotiating for the best price.  
Here are some advantages of working with a real estate agent for buyers (Buyer Agency)
The agent can  compose a Comparable Market Analysis, revealing at home prices of  similar properties in the surrounding area have been listed for and sold for, based on real time data, not old data through public records.
 The agent can reveal to you any information about the seller that the agent has been able to gain about a particular home or property.
Information about property and home value trends in a particular community, which may influence your decision about a certain area can be relayed to you.
Negotiating the price downward based on the agents knowledge of similar homes and market knowledge.  
So working with a buyer agent can be worthwhile and put you in a home of your dreams because of their awareness of the market, access to new listing information and updates, and just keeping their eyes on deals that may pop up, when you might not have the  information in hand  act in time.
Doing some research today I came across the Federal Reserve Bank of New York statistics on sub prime loans. There was one thing that stood out clearly, just by browsing the numbers, Staten Island has a dispassionately high percentage of homeowners with sub-prime loans as compared to other boroughs of New York. What™s alarming is a high percentage of the loans are going to reset in the 2 quarter of this year.
Let™s take a comparative look at two zip codes; 10306 which encompasses primarily New Dorp, Oakwood, Oakwood heights, Richmondtown a portion of Todt Hill, and Dongan Hills and 11214 BensonhurstBrooklyn. The numbers for Sub prime First Lien Owner-Occupied Loans for the  New dorp area was 436 as compared to 119 in Bensonhurst, Brooklyn. Another look at the numbers shows that sub prime lending was more predominate in traditionally less wealthy communities or gentrifying communities in the outer boroughs; that was that it was not the case here on Staten Island. The zip code of 10312, which is basically Eltingville and Annadale, had 510 Sub prime First Lien Owner-Occupied Loans, as compared to 11213 Bedford Styvesant  and Crown Heights, which had 347. Staten Island North shore is being hammered by foreclosure in zip code  10301 St. George, Stapleton, and even Grymes Hill. Saw 15% of all owner occupied sub prime loans foreclose, with 10% more becoming past due 30 to 60 days. It™s some justification why Staten Island real estate prices have seen deeper decreases than other boroughs.
The real question is why? It seems a little baffling that Staten Island whose per capita income is greater than much of the city, has such a disproportionate number of sub-prime mortgages per capita than anywhere else in the city. I™ll just have to dig a bit deeper to find out.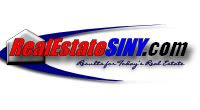 Having lived on Staten Island all my life, I have seen my share of changes. However, I am always reminded that my memory is still the version of the new Staten Island. Any how, I was always enamored by the town ofShore Acres. Seemingly untouched by the hand of development, this little enclave just north of Fort Wadsworth is a beautifully reminiscent of time when Staten Island was really the forgotten borough. During the summer months, the community features some of the largest oak trees, which provide a sometimes eerie darkness. My belief is the trees have been keeping this community secret for decades. You can literally drive by, and it just appears like a densely wooded park.
Staten Island has some high profile upscale neighborhoods in Todt Hill, Southeast Annadale, Grymes Hill, Emerson Hill and several others, which people are more aware of. Shore Acres is smaller community than many other upscale communities I mentioned, and is often overlooked as one the best upscale neighborhoods in Staten Island. Most homes are older and feature natural landscapes, some of the homes on the waterfront feature spectacular views of New York Harbor to the north and the sprawling Verrazano-Narrows Bridge to the south. I believe the unobstructed views are some of the best in New York City. If you're in the market for an upscale home, in an extremely quite community, Shore Acres should be one of your stops along the way.
All content is copyrighted and should not be duplicated without express written consent.
In today's Staten Island Advance the news once again, on current climate of  Staten Island Real Estate, painted a grim picture. According to the Staten Island advance 4Th quarter foreclosures were up 53 percent, with 136 going up for auction. Now according to the report Staten Island's percentage of home foreclosures was  saw highest jump among the 5 boroughs,  bucking a  downward trend than in the other boroughs.
I have always preached about fundamentals,  however no news report expresses clearly or at least conveys the fundamental principals why one market is suffering  ,and others hold their ground. Yes, sub-prime lending played a role,  adjsutable  rates played a role. However, these products were offered in every market, and many markets have suffered more than others. Now finding out the route causes of why foreclosure is prevalent in one area or region, and not in  another  is a story. For more information and stories on foreclosure assistance check out our Neuhaus Realty team page, or Staten Island Real  estate T.V. page.
Anthony
Activity seems to up, with interest rate decline. Now some I have spoken to have had reservations about saying things have œpicked up in Staten Island Real Estate. However, I have been receiving calls on some homes that haven't seen very much activity, and  even received an acceptance on a home I showed last week, that had been on the market for close to a year.
Now, the recent activity i have seen may equate  to seasonal trends, but I feel it's a bit more than that. I had been feeling fundamentals here would prevail given the proper stimulus, which would be interest rates. The fundamental difference we have in Staten Island  as compared to other parts of the country, is our  proximity to  good job market and international investment real estate markets surrounding Manhattan. They  are the key fundamental reasons real estate has continued   it's incline as you move closer to the city and have slowed as you move further away. Let's hope my feeling is correct in assuming things have picked up.
You can always get Staten Island real estate sales data here. Have a Happy New Year.
Anthony Licciardello
When it comes to Staten Island real estate Zillow.com has become one of the largest web based valuation tools for buyers and sellers .   What is its influence? Although no formal research has been done, from my perspective it is more significant than even you would like to believe.  
Well what is this zestimate number and how did they arrive at it? I can tell you they are significantly flawed in several cases, somewhat flawed in others, and some are pretty darn close or right on. However, I can tell you this, I have read through some posts on listed homes with the owner and/or agent™s attempting to justify their price, and can get ugly. Oh, and by the way if you live in Great Kills, zillow has given your town a new name, Ettingville or some such. The religious believers in the zestimate have changed their mailing address to match, because zillow said so. Just kidding.
Ok, back to how they arrived at this number. The sale of every home generates a public record, that record of sale is essentially how zillow begins its calculation. The final sale price number is then broken down into the homes square footage of record, and then broken down into square foot price. They assemble the data against other properties sold in the vicinity with similar square footage, and then take the average trend in sales in the surrounding  area by percent, and vavvom¦.your zestimate. It™s just a numbers breakdown, so if the cardboard box down the street has an address and has approximately the same square footage as your home, guess what, it has a similar zestimate to yours.
 So who are the real unlucky ones in zestimate numbers game? Well just about anyone who has a significant aesthetic or location based quality to their home. For example,   Let™s take an ocean view home 2 blocks off of Hylan Boulevard and another home in the same neighborhood right in front of  an express bus stopon Hylan Boulevard. Guess what your zestimate will be? We™ll like, I said, it™s purely numbers driven, so you know the answer.  
 My issue is this, I do not mind a website giving you a range of value, however it™s that big bolded number that says this is the Zesimate.     The sad reality is there is little, or in fact no responsibility (see their accuracy star) on behalf these web based valuation models to properly establish value other than pure numbers. In fact in the metro New York Area they give themselves 2 out of 5 stars for accuracy.  To publish a loose number (the bolded number, not the value range) in what will seem to lay person as fact, is a bit disingenuous. Now, I know they allow the homeowner to establish a value, but to the consumer reading the listing, well it™s like trying to sell ice cubes in the North Pole.   Who do you think the buyer is going to believe, the Zillow.com god or you.
If you plan on selling you should get an idea of this Zestimate. If you are seeking an agent, they had better know what Zillow is and how it works, and if they don™t, well I™ll leave you to fill in that blank. If you read my prior post you can see the amount of people using the Internet in real estate, and it™s population its growing everyday, along with it™s influence.  Have a question or comment about a Zestimate, post to the board, email me, or just pick up the phone and I™ll answer your question.   See you soon, and may the Zillow.com god be in your corner in Internet land.
Everyone in T.V. land and cyber world has labeled the recent housing market as œthe bubble that finally burst. In some parts of the country, you can make a compelling   case.
The bottom line is where the real estate market hasn't fared particularly well, is where fundamental principals of owning a home were lacking in the first place. In markets that were hit the hardiest, the community's proximity to a significant job base played a significant role, one of the most fundamental principals a purchaser buys a home. Compounding the problem in is the tightening of credit, removing potential buyers out of the market, whom principally shouldn't own a home in the first place. Here on Staten Island the issue is generally  constrained to ones ability to finance, the other fundamentals are solid.
Much of real estate relies on the principals of  economics,it's a simple supply demand curve. Supplies are up and prices are marginally down, and frankly it's all relative. If a seller is looking to downsize, his or her buying power hasn't changed from two years ago, and has  maybe even improved if he or she is buying in another part of the country, even in New Jersey whose market isn't faring as well as here.
The final conclusion is quite simple, the market couldn't achieve record rises year after year, and home values were significantly inflated do to buyers side demand, which was fueled buy lax mortgage standards,. A busted bubble here, hardly. To put it in simpler terms if you were driving your car down the highway at 100 mph for two hours then decided to go 65, yes it looks slow, but is it really slow?  The market is likely where it should be. However, if you are  eagar to sell and expect  to make up  the gains that were roaring in 2005, it will likely be a substantial wait.  
 The media loves a good story, foreclosures, mortgage failures and all the doom and gloom, I have yet to see a tent city anywhere on Staten Island with all the foreclosure refugees, or for that matter any other  U.S. city. I will tell you this, principals always lead consumers in the right direction. However, all too often it is those who choose to abandon simple principals based on œeveryone else is doing it usually get burned, and as a matter of fact they are.
Yes, a home is an investment. However, it's also where you sleep. If your motivation is to change, there is a market for you. If it's to score the real estate lottery, keep cleaning the sheets because you'll be there for a long time. Its simple, people go back to principals when those who had none are eliminated from the mix. Therefore, is it a bust, not at all. It's a market based on fundamentals, and those fundamentals buried by the sand irrational exuberance have blown away. Consequently, guess what's left?
The James L. Bedell house is a Second Empire-style house built around 1870. In  2005, A disgruntled builder decides to make this historic home unique, much to the chagrin of the community and Mayor Michael R. Bloomberg who was making a scheduled stop in the neighborhood.  At the time, the  house was  under consideration for landmark status, however not yet  landmarked. The builder decided he would make the NYC Landmarks Commission job easier not to designate by painting the home in some light tones  . This infamous paint job made a for a monumental fight between owners property rights vs. historic designations.