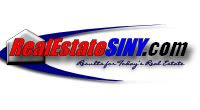 As potential home-buyer you maybe looking for next home on Staten Island. With RealestateSINY.com you can perform a search on all the current real estate  listings available. All you have to do is input the criteria of the next home, and you will be shown a full list of homes available for the criteria you entered. The search can be done by price, bedroom, location, and more.
Once you find the homes you would like to see, just click the request info tab under the listing,  enter your information and we will contact you right away about setting up a viewing appointment.
It's quick and easy, and the service doesn't stop there. You can work with us at  team RealestateSINY.com ,   if you need additional help finding your next home. So if your looking for a home to buy you can perform a search here,   and you are  on your way to quick, efficient, and reliable help in finding you're next home. You can also see Robert DeFalco Realty listings on the website.
Team RealEstateSINY.com the very best in Staten Island Realty.